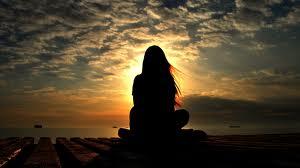 What do you think?
I was thinking about life and what it holds, and how theirs so many things that's are going to available for us the second generation. What do you want to be? Where do you want to go?
▼Scroll down for more questions▼
Answers (
3

)

vote up or down the answers

Answer Link
Go in the navy work in engine's for ships ,come back home, become a mechanic, have a family, retire, then die
on February 20, 2014
Answer Link
on September 26, 2013
Answer Link
I went on a Youth retreat this weekend with my church, and we did this thing called fish bowl. (Sorry if you're not Christian, but I just thought I would share). Fish bowl is where three people sit in the middle, and one seat is left for God. While you're sitting, you say what's been bothering you or what you're being called to do, and once you're done, everyone lays a hand on you, and prays. It's a beautiful, emotional, and relieving practice. So, when I was in the middle,
See More▼
this is what I needed help with. I don't know what I want to do, or where I want to go, or what's going to happen. And it scares me.
I kind of want to move near the coast, buy an apartment, and teach at a middle school. But at the same time, I want to travel, or be famous, or something.
I honestly don't know.
on September 23, 2013