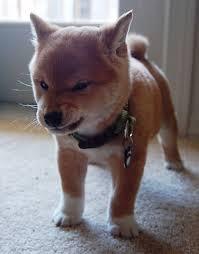 What makes you loose your temper?
Everyone has that one thing. I want to know yours. I completely loose it when people doubt my various skills, I don't know it just enrages me.
▼Scroll down for more questions▼
Answers (
13

)

vote up or down the answers
Fake friends
Backstabbers
Rumor spreaders
Gossip gals and guys
People who ignore me for no reason
People who hate me for no reason
Someone being too nice just to get attention(and they are bad with me in reality)
on September 30, 2018
Well I have many reasons

When someone not doing what there suppose too
Bossy people
My family
When something doesn't go as planned
And when I'm mad people say " Calm down " YOU TRY CAKMING DOWN WITH ANGER ISSUES IT TAKE LIKE AN HOUR TO CALM DOWN
on January 29, 2017
on October 07, 2015
When people start shit with me
on October 03, 2015
WHEN PEOPLE BULLY THE NICEST PEOPLE IN SCHOOL!!
on July 24, 2015
When I'm really sad and someone says, "Get over it." Yeah, it's not that easy, people!!
on July 23, 2015
Bullies,sisters,and having a lot of work to do with a short deadline.It makes me hate life.
on July 12, 2015
when people kick my chair in class!! so. freakin. annoying!
on July 12, 2015
When people copy things off of me and know it alls.
on July 12, 2015
When people say girls are weaker than boys.... WTF GIVE ME ONE GOOD REASON TO NOT BE MAD AT THAT!!!!!!! *Rage Face*
on April 12, 2015
People who insult others just for the pure humor of it, stereotyping others and books with an ending that simply cut off
on April 12, 2015
LGBT insults. It's the only thing that offends me.
Grammar/spelling/pronunciation/usage errors, too.
on April 12, 2015
on April 12, 2015