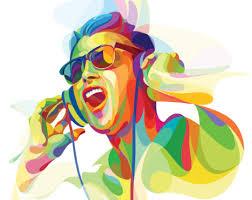 What are the best lyrics you ever heard?
▼Scroll down for more questions▼
Answers (
13

)

vote up or down the answers
HEY EVERYBODY HEY LETS GO
on August 22, 2018
This feels like a job for me
So everybody
Just follow me
Cause we need a little
Controversy
And it feels so empty without me
Also -
See More▼

Guess who's back
Back again
Shady's back
Tell a friend
on August 27, 2018
"Hailey i know you miss your mom, and inknow you miss your dad. But im gone and im trying to give you the life i never had. I can see your sad. Even when you smile, even when you laugh i can seenit in your eyes. Deep inside you wanna cry"
on August 22, 2018
"Make that money, fake that bunny, ache my tummy
On the fence, all the time
Paint young honey, face so sunny, ain't that funny
All my friends always lie to me
I know they're thinking
You're too mean, I don't like you, fcuk you anyway
You make me wanna scream at the top of my lungs
See More▼

It hurts but I won't fight you
You suck anyway
You make me wanna die"
on August 22, 2018
on August 22, 2018
"What are ya, retarded?" "I get down like syndrome"
on August 22, 2018
on August 22, 2018
"I've had recurring nightmares, that I was loved for who I am, and missed the opportunity to be a better man." (Hoodoo, Muse)
on April 15
"You got to lose to know how to win."

-Aerosmith
on April 14
" Zoloft Prozac Lexapro all antidepressants that I've tried before I do my best to hide it but my friends all know I live a good life and pretend that it blows"
~Scotty sire
on April 14
on April 14
Cause I don't give a fucc if you don't like...
Mah shit.
Cause I was high when I wrote this so SUCC mah DICC
on November 05, 2018