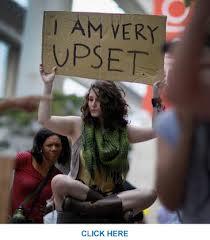 Got any upseting problems? Then you have come to the right page ;)
Haveing trouble with family, love, friends, anything ! I will give the best advice because Im going through it all aswell! Don't be scared or shy xx
▼Scroll down for more questions▼
Answers (
7

)

vote up or down the answers

Answer Link
My dad wont let me be myself, he doesntlike the color i like (black) he HATES my favotie band (BVB) and dissaprovoes of everything i like, even my few friends! he taught me fear, o i ran away from him, only to get caught and banned from everthing i love i started doing self harm and found out i have severe and mild mental depresstion but i cant do anything about it....help..?
on June 22, 2015
Answer Link
Well, I can't ask this boy that I like out. What to say???
on October 14, 2013
Answer Link
I have Insomnia- it's a when you have difficulties falling asleep. I had this for a while- two years and a half and I think that's the reason why i'm shorter then my friends. Mostly I don't feel tired and even when i'm tired I can't fall asleep. I usually go to bed at pm but then fall asleep later at 2-5 in the morning, sometimes I stay awake through the whole entire day.

Please help!!!!!, I do not want to be an Insomniac!!!
on May 05, 2013
Answer Link
I broke up with my best friend after we dated for a little over two months. He misinterpreted something I said and totally lashed out on me (via text) . I let him have it back, trust me. Then he called my best friend since the 3rd grades jerk!!! He said he hated her and that she wasn't a good friend to me. We didn't speak or make eye contact for a month, then he called me and apologized. I told him I forgave him, but he thought it meant we could be BFF's again.... I feel
See More▼
bad for not letting him back in my life, but on the other hand, I think it's better to not talk to each other because that way neither of us will be hurt again. I don't know what to do or say.... Help???
on February 21, 2013
Answer Link
I had a friend named tressa. Tressa was a on again off again friend, about a month ago she stopped talking to me just because my best friend, Ireland, was talking to me and I did not drop everything and have a stupid conversation with tressa. Two days ago tressa came up to me and asked me to teach her how to knit. I don't want a repeat of that to happen, but its hard to tell her no. I don't know how to say no, but I don't want to be friends with her again. Please help!
on February 15, 2013
Answer Link
I have a lot of pets. I mean like 20 pets. But my brother has a spider and it really creeps me out. It's eyes are beady and waiting to eat me. It's not a furry spider either. He named it fuzzy wuzzy. Help!
on February 14, 2013
Answer Link
This may be a bit complex but here's my problem: So, ever since i've watched this episode of the comedy show "Jessie" on the family channel but there was this one episode called "a doll's outhouse" and for some reason it scared me, it made me scared that my dolls will come to life and kill me and after that for some reason i started thinking of jeff the killer from creepypasta and it went on I got over that then it was the smiley face killer and then the shadow man and i'm still
See More▼
scared of all these things and weirdest part I sleep with my mom and i'm 11 but this has been since i was little because of night mares and now night mares are nothing too me really but I think that now if i'm not with my mom and i'm in my room i'm scared that i'm not safe and if anything were to happen she wouldn't make it and I would die or something. So right now i just can't be happy anymore i'm scared to sleep idk what to do or like how would i convince my mom to take me to see a doctor
on February 13, 2013