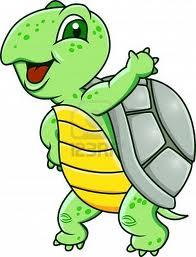 Turtles-How can I be a turtle?
How can I be a turtle?
▼Scroll down for more questions▼
Answers (
7

)

vote up or down the answers
GO to the top of Mt. Everest. Bring a piece of pie and a shovel. Take three bites of the pie and then bury it. then leave Mt. Everest and go to the pet store. find a parakeet and tell it "my banana stole my purple pie". Then leave the store. You don't have to buy the parakeet unless it's too adorable that you can't resist buying it. Then, go home and turn on the TV. Watch anything for 10 minutes without changing the channel. Go swim in a pool for 10 minutes. Then, make a turtle
See More▼
costume the best you can, put it on, and say MOO!! Repeat. The next day you will wake up and be a turtle. I did this. It only lasts for one day, but oh well!
I should SO make a story of how to do stuff and make it totally ridiculous! I'm gonna do that now.
on July 10, 2013
you need to get a bag with some cheese and some green paint
on January 07, 2013
Also you have to like the water and warm climate!
on December 31, 2012
Walk around your house on your hands and knees with a circular laundry basket taped to your back and a green hat.
I did that once and I even went so far as to walk around my neighborhood. Try it, it works.
on December 25, 2013
How can a turtle be human? Hmm! How come no one ask THAT question! He he he he!
on June 25, 2013
on May 06, 2014
Don't reply at all, have a hump on your back and walk EXTREMELY slow. LOL!
on December 31, 2012