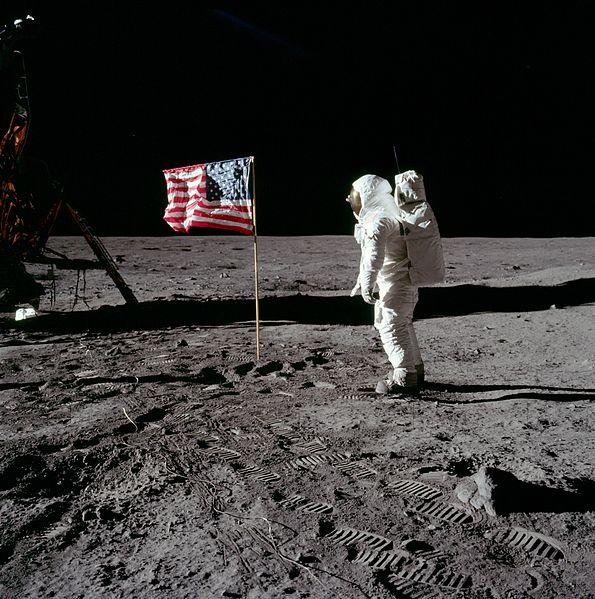 Can the most powerful telescope on Earth see the flag on the Moon?
▼Scroll down for more questions▼
Answers (
7

)

vote up or down the answers
with the Hubble Space Telescope. It IS the most powerful telescope, right? Here's the rub. The smallest possible thing Hubble can see on the moon is about 328 feet across or the length of a football field. While impressive feat of resolution, no Apollo spacecraft comes anywhere near that size.
on November 13, 2015
Hehe! Sorry to burst your bubble but that flag is probably decayed and covered in moondust
on July 15, 2014
mine can! I made it myself!
on December 11, 2013
Probably not.Like remus2009 said even the Hubble telescope which is orbiting around earth can't.
on March 20, 2013
well it tepens if u r really good at cheking if the telescopes can go all the way over there and also depens if u put it in a plca correct u know like were its suppost to bhe
on November 17, 2012
Nope, even the Hubble telescope, which is orbiting around the Earth, and is closest to the Moon, cannot see objects so small as a flag.
Not yet, at least.
In future, for sure there will exist more powerful telescopes which will be able to focus that american flag.
on November 12, 2012
First Of All It Would Depend On How Powerful The Most Powerful Telascope Is,Then You'd Have To Compare The Latitude And Longitue Of The Most Powerful Telascope To That Of The Group Of Flags On The Moon
on November 12, 2012