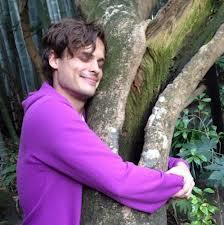 Who Is This Celebrity?
who is this strange gentelman hugging a tree?
▼Scroll down for more questions▼
Answers (
10

)

vote up or down the answers
Uhhhhhhhh.......... I actually don't know.... I DON'T KEEP UP WITH GOSSIP, OKAY?!
on April 12, 2014
Matthew Gray Gubler! He's awesome! I loved his work in Criminal Minds, and wasn't he in a movie, How to be a Serial Killer or something of the sort? I just saw his name while scrolling through movies.
on November 13, 2013
on June 14, 2014
The next victim of the undertaker 22-0
on April 10, 2013
matthew gray gubler
the guy you rally like
on January 20, 2013
I dunno he is probably just a crazy dude!!! LOL!!!
on November 10, 2012
that is.................... WHO CARES
on February 18, 2013