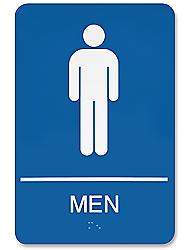 Should there be changing tables in the men's restroom?
No- moms should always change diapers and such!
No- they wouldn't be used.
Yes- single dads and gay parents would need to do so, and screw gender roles.
Yes- it's a basic need for restrooms.
I don't care. It isn't affecting me.
▼Scroll down for more polls▼
Comments (
17

)