Let's Debate
Pretty explanatory. You can debate anything to fandoms, relationships, politics, social lives, etc. Basic rules: these are debates not arguments (nothing anyone says is personal just their beliefs), all opinions and beliefs must be respected no matter how ridiculous they may seem to you, NO HATE WILL BE TOLERATED. There are more but I'll cover those later. Please request membership as I asked you to (the instructions or on the first post of the page).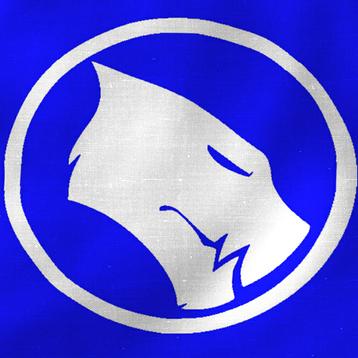 Who is the better Doctor, David Tennant or Matt Smith.
on February 01, 2015
on January 28, 2015
Can money buy happiness? Why or why not.
on January 28, 2015
Is vegetarianism ethical? I have been vegetarian for 2 years, and it's easy. I have many reasons which I will include in the comments. Please respect my decision. I mean, you can say why ur not one, but don't just say "Oh, cuz it's stupid." You could say "I don't see why I should." or something. But please don't criticize me for having 'a too soft side for animals' or calling me anorexic just cuz im on a diet >:3
on January 27, 2015
That Doctor Who should have ended with Smith.
on January 27, 2015
Homeschooling-Pro or Con?
on November 07, 2014
Which is better? Capitalism or socialism?
on November 07, 2014
Is the death penalty worth it? Or is it inhumane?
on October 19, 2014
Is it better to be safe or to be free?
on October 19, 2014
Petition · Change PA Hate Crime Law to include Sexual Orientation · Change.org
In Pennsylvania, LGBT community members are not legally protected by state law because sexual orientation isn't included under its hate crime...
on September 30, 2014
What're your ideas about this? It's gotten me thinking.

What's more important, the good of the community or the good of the individual?
on September 30, 2014
Scottish independence: Yes or no? I for one am really glad they voted no, but I'm still freaked out over how close the vote was. Any thoughts?
on September 26, 2014
on September 26, 2014
You guys choose the first debate unless you want me to put it out there for you guys but this is your page and I merely participate and mediate :3 Have fun!
on September 26, 2014
Rules:
1) No hate comments i.e. no rude comments, no offensive material, behave only in a civilized manner
2) Respect all opinions and/ or beliefs
3) We are here to debate, not fight.
4) Do not gossip about people's beliefs
5) If your opponent opts out of the debate you stop immediately.
6) You follow all wishes of your fellow debaters.
See More▼

7) If you are joining an argument after it's already started, make sure you know all the points that have been covered.
8) All debates will be monitored but if there is a problem or you feel someone is abusing these rules, you will come directly to myself but not speak of it until another soul until I give the all clear.
9) I run this page, you obey my rules. I am the one thing you do not argue with.
10) Have fun, this is supposed to be a fun activity not a war

To request Membership, you must repeat these words:

"I solemnly swear to follow all rules and be a fair and kind debater. I hereby ask membership so I can participate in the joys of Debate."
on September 26, 2014