Our rights
Trust, equality, freedom, hope, peace, justice, rule of law, dignity, prosperity, happiness and love are what we all deserve. It is what we fight for.
On modern desktop browsers to select multiple photos, hold the Ctrl key (⌘ on Mac) while choosing photos. 35 photos per week limit. 10MB max/item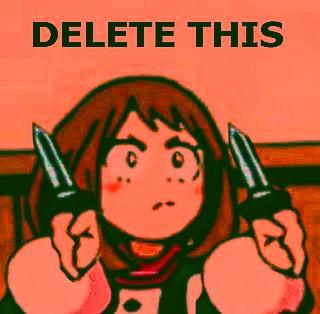 At my school I'm judged for being pale as fuc
I'M IRISH, NO DUR!
on February 25, 2016
Hozier - Take Me To Church
iTunes - http://po.st/HozieriT3 Amazon - http://po.st/HozierAm3 Official Store & Vinyl - http://po.st/HozierD3 Hozier the album out now. https://www.facebook...
on March 08, 2015
I thought I should leave this rant here.
I *HATE* being called a girl. I'm trigender, which means some days I feel more like a guy, both, or neither. And that is OK because that's how I feel comfortable. I didn't like being a girl, and it made me uncomfortable. Wearing girl's clothes makes me feel the same way. I like the way at I am, and that's OK. Same for all of you. If you were born in the wrong body, go ahead and show who you are.
Like for example, I got into this argument
See More▼
with someone at school over this. I was trying to come out, and he totally ruined it. As you see, my sexuality seems to change a lot when I feel more of a certain gender. When I feel like a boy, I feel attracted to other guys. When I feel more of both, I am attracted to both. When I feel like I have no gender, I am more attracted to ones of my own gender. In other terms, I'm very gay. I started this off with a joke- which is the wrong way to go! I said, "I HAVE NO GENDER, ONLY RAGE!" and he was all like, "You're a female." It bothered me because he was saying that my sex was my gender.

Sorry for so much about me, but what I'm saying is that be who you are, because others do not know the real you just by looking at you.
on March 08, 2015
So...umm, hi.

My friends judge me for liking the blobfish. They'd be ugly too (if not uglier) if they had no bones! And they keep making fun of me...so, I have a right to like the blobfish without being judged!
on March 04, 2015
Oh, you think gay marriage is a sin?

Tell me more about how it directly affects your life.

Don't like gay marriage?
Don't get one.
on March 04, 2015
Lol you people think gay is not sinful, hahahahaha doesn't mean that you're happy doesn't mean it's not a sin, I know you guys are gonna report me for this blah blah blah. But I don't care same sex activity is a sin, we all sin which is obvious but you guys think it's not a sin. And this gay marriage and rights stuff is disgusting how come you guys can't make a page about the nfl, or music or religion etc. There are worse things then letting a sinful not in God's way marriage
See More▼
being legal.
on March 04, 2015
Bars and Melody - Hopeful
Preorder the Hopeful bundle on iTunes here: http://smarturl.it/BAMHopefuliTunes Follow Bars and Melody on: Facebook: http://facebook.com/barsandmelody Twitte...
on March 03, 2015
We all have the right to love, to feel safe, to be yourself and be happy. No one can take that away from you!!!
on March 03, 2015
0
on March 03, 2015