Survive The Apocalypse
You are now living in a world full of the walking dead, and unexplainable earthly happenings. Your only choice now is to survive, whether you like it or not.
On modern desktop browsers to select multiple photos, hold the Ctrl key (⌘ on Mac) while choosing photos. 35 photos per week limit. 5MB max/photo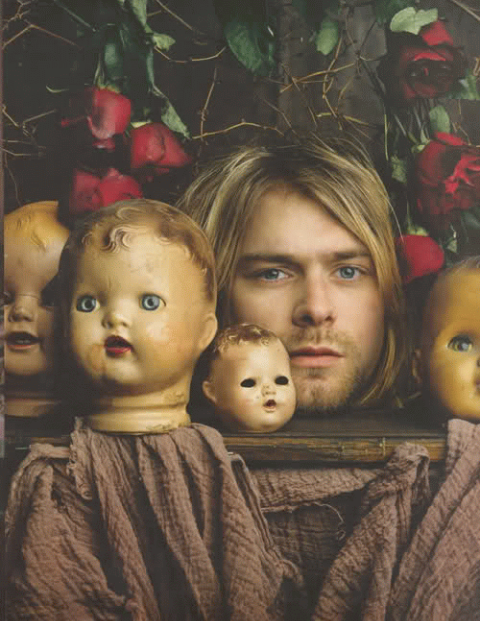 Name: Gwen
Age: 20
Appearance: Grey fur, yellow eyes, white muzzle, and pink inner ears, short tail, and blonde hair
Group?: None yet, but REALLY wants to join one
Family?: N/A
Weapon/s: Spears, firearms, bombs
Personality: Spunky, loyal, optimistic, strict at some times, brave
See More▼

Backstory: Got lost while heading to college then was surrounded by a sea of zombies. She escaped but had to replace her left arm with a mechanical one because a zombie bit it.
Greatest fear: The darkness.
on October 17, 2014
Name: Frost Lynn The Snow Wolf.
Age: 19.
Appearance: White Fur, Ice Blue Eyes, Cream Muzzle And Inner Ears, And Ice Blue Fur Tipped Tail, Long Curly Hair, And Bangs Are Covering Her Left Eye.
Group: On Her Own.
Family: Unknown.
Weapon: Ice Bow And Arrow And Machete.
Personality: Smart, Caring, Friendly, Serious, Helpful, And Trustworthy.
See More▼

Backstory: Abandoned At Birth.
Greatest fear: Perverts.
on October 17, 2014
~Starting RP~
Shade: *Looking for shelter with her group*
Chase: Hey Shade?
Shade: *Looks down at him* Hmm?
Chase: Can we rest? I'm getting tired.
Shade: Can't you wait just a bit longer?
Chase: *Shakes his head*
See More▼

Shade: *Sighs and stops walking* Fine. Okay everybody! We're going to rest for a bit, and later we'll keep going.
Ben: What?! We have to keep going!
Shade: We are later!
Ben: Bu-
Shade: Don't argue with me, before I kick you out of this group and let you die out there by yourself!
Ben: *Stays quiet and sits down*
Everybody: *Sits down and takes a break*
on October 05, 2014
0
on October 02, 2014
Name: Rin
Job: Survivor, hunter
Age: 20
Gender: Female
Codename: Silver
Weapons of choice: Close range: a set of claws(like wolverine) that are actually a part of her but luckily they are retractable.Silver also carries a dagger in her boot just in case. For ranged it would be a ak 47 with bayonet..
Appearance: I will get a picture soon..One thing is she has unique silver eyes
See More▼

Group: None
Personality: Silver is a fighter who is often silent but at first but once she opens up to you shes more talkative.I dont know what to put here so yeah..
Backstory: When Silver was young she was taken and experimented on to create a 'human who had cat liker reflexes along with claws.' The experiment was succesful however it turned her normally blue eyes silver.Everything else went fine and she went to school but when people started teasing her about her silver eyes she started wearing contact lenses, that is until she accidentally hurt a bully with her claws and then that was the new talk of the school..bla bla bla etc.Not going to explain anything else since im slightly tired.
Other: Silver is a strong fighter who is very agile with cat like reflexes..her main weapon is her claws and if need to be she can turn into a black cat for recon or move fast enough and kill a hoard of zombies with her claws but it seems only like a flash. Though the latter makes her very weak afterwards.
Fear: She doesn't have one that is known..yet
on October 01, 2014
Fill out the form! Please!
Name: Kuri (no known last name)
Age: 19
Appearance: Black hair, crimson eyes, black combat boots with a hidden knife in one for CQC.
Group?: (Name the people if so) None
Family?: Parents died near the beginning, Kuri was forced to kill them aswell as her infected little sister Sapphire.
Weapon/s: A knife for CQC, sniper rifle and ak 47..
See More▼

Personality: silent and cold but fierce and determined in battle. Often compared to a wolf at times.
Backstory: Her parents died by being infected when it first began, at the time she was 12 and her sister 8, she was forced to kill them and her sister. She ran away into the forest and had to learn how to survive on her own. Search parties went for her but they always ended up empty handed or bitten and such. She has been there ever since till she was 18 and decided to return. By then she had grown stronger and changed completely. She refuses to join groups as she does not went to see other people infected in front of her and have to kill them so she rarely opens up or trusts others.
Greatest fear: To fail to protect those she loves and to help stop this from happening she goes solo.
on October 01, 2014
Fill out the form! Please!
Name:
Age:
Appearance:
Group?: (Name the people if so)
Family?:
Weapon/s:
See More▼

Personality:
Backstory:
Greatest fear:
on October 01, 2014