SAO (Sword Art Online) universe
a page for all Sword Art Online fans, and for those of you that don't know what it is look at the page. Honestly its the best! Come look! If I can get enough people i might even change this to a role play page!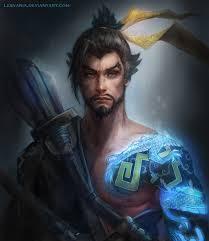 season 2 of SAO is sopposed to come out July 5th in Japan! so that means about three more months and we will have it subbed everywhere else!
on June 14, 2014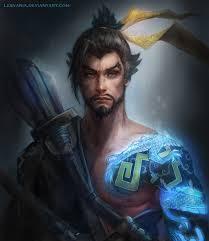 Tomorrow, the creepiest episode of Sword Art Online wil air on TV for the first time, I suggest you watch it and FEEL THE NIGHTMARE FUEL that is Oberon the fairy King!
on February 08, 2014
0
on December 17, 2013
0
on December 17, 2013
on December 11, 2013
on November 08, 2013
1
on November 05, 2013
my friend started pointing out that some characters in SAO are also in Hetalia so far she has found Germany, Italy and there was one other i can't remember
on October 29, 2013
1
on October 25, 2013
Watch Sword Art Online (SAO) episode 12 - Yui's Heart online | dubbed-scene.com
Home Cartoons Full Toons List Dubbed Anime Subbed Anime Read Manga Drama FAQ & Privacy Game advertisements by <a href="http://www.game-advertising-online.com" target="_blank">Game Advertising Online</a> require iframes. Home › Sword Art Online (SAO) You are watching Sword Art Online (SAO) episode 12 - Yui's Heart on Dubbed-Scene.com. Stream Sword Art Online (SAO) episode 12 - Yui's Heart English Dubbed | Subbed online. Watch Sword Art Online (SAO) episode 12 - Yui's Heart and other episodes in high quality streaming for FREE. Video not playing? Reload the page, or try a different version down below. Sword Art Online (SAO) episode 12 - Yui's Heart episode name: Yui's Heart dubbed anime: Sword Art Online (SAO) anime Tweet Kirito, Asuna and Yui are resting at t
on October 22, 2013
In the year 2022, the Virtual Reality Massively Multiplayer Online Role-Playing Game (VRMMORPG), Sword Art Online (SAO), is released. With the Nerve Gear, a virtual reality helmet that stimulates the user's five senses via their brain, players can experience and control their in-game characters with their minds.
On November 6, 2022, all the players log in for the first time, and subsequently discover that they are unable to log out. They are then informed by Kayaba Akihiko, the
See More▼
creator of SAO, that if they wish to be free, they must reach the 100th floor of the game's tower and defeat the final boss. However, if their avatars die in-game, their bodies will also die in the real world. The story follows Kirito, a skilled player who is determined to beat the game. As the game progresses for two years, Kirito eventually befriends a female player named Asuna with whom he ultimately falls in love. After the duo discover the identity of Kayaba's avatar in SAO, they confront and defeat him, freeing themselves and the other players from the game.
on October 22, 2013