XxNightmare_MoonxX
I'm nightmare Moon! I'm so dark and mysterious. i used to be Princess luna, but I became angry with my goody two shoes sister Celestia, and turned into a powerful alicorn! i love the
See More▼
night and magic and I have strong ties with Rarity and Fluttershy.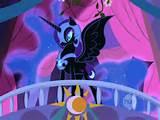 Oh, well it seems I have been cloned or I am clone myself. I guess we reign supreme together. I see you enjoy thy night as much as I.>:)
on December 28, 2013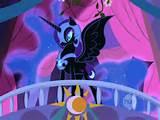 Hey! It's me, Nightmare Moon!:D
on December 28, 2013
Welcome to qfeast! Nightmare moon!
on December 28, 2013
page
Hey guys I'm going to make a page were we can role play as any MLP (my little pony) character you want or you can make up you own! ANY ONE IS FREE TO JOIN! JOIN NOW!!
7 subscribers
22 members
profile page
by

Mikaela.Hyakuya
on December 28, 2013
poll
32 votes
8
profile poll
by

XxNightmare_MoonxX
on December 28, 2013
scored
quiz
Are you a genius of the night like me? Do you have the brains to be a follower of the moon's ruler? If you pass, we can take over all of Equestria! (evil laugh)
16 responses
7
by

XxNightmare_MoonxX
on December 28, 2013
0
on December 28, 2013