XxFriesOverGuysxX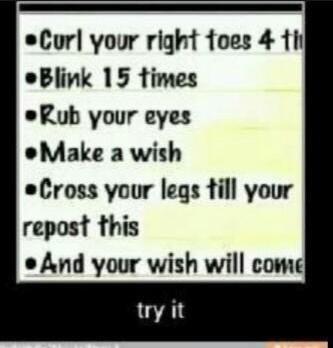 2
on November 14, 2015
Look what personality I've got! What about you?
on November 14, 2015
on November 11, 2015
this I took on a boy named James, and everyone thinks we're ment to be. He's not the prettiest thing, but he's got a huge heart and is so sweet >:-)
on November 10, 2015
page
You can say sorry to anyone on here no drama or kick and u can say random sorry but this is the sorry page
24 subscribers
2 members
fully opened
by

Funnywarrior25
on November 10, 2015
hi, whoever you are (whether you know me or not) if I've ever been mean to you, it's because someone has been mean to me and I take it out on someone else. I have no friends in real life or online, so I have to have someone to bounce my feelings off of, and the closest I have to that is my mom so... But back to the point. I'm very, very sorry if I've ever been mean to you
-XxFriesOverGuysxX (Casey)
on November 10, 2015
Hi peeps, anyone know how to change your profile picture? Thanks!
on November 10, 2015
on November 10, 2015