Kai_Wellington47
Seeing as I am a furry at heart, I have taken interest in art, and video games, plus, I am 12 years old and living like I'm in HEAVEN!!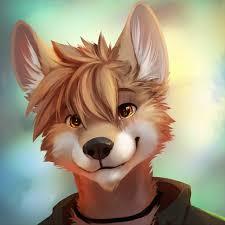 "Top of the mornin' to ya' I'm jacksepticeye, and welcome to me page!"
16 days ago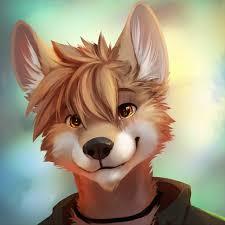 Name: Lace Alderidge
Age: 26
Class: Scout and Sniper
Species: Human
Personality: Although human, he has no hatred towards the anthro kinds, and treats them like his own family. He is protective of those close and makes smart dicisions when the time comes.
Looks: He is an average human, stroner than usual, but that's to be expected from the apocalypse.
Weapons: Anything that can take a 50. Calibre bullet, but his most preferred weapons are snipers, pistols, and melee. But can majorly
See More▼
deal with anything around him that's stealthy.
Bio: When he was 9, he made friends with the fur kind, and had no clue that there was somewhat segregation going on. He lost a friend when the riot of the fur kind started, in which then he understood what was going on. As time went on, he learned how to survive in the wasteland he called home, in which Lace fell upon a camp with furs inhabiting. He befriended them and from then on, Lace and the fur kind worked together.
21 days ago
page
Welcome to the delirious army BTW plc sub to h20 ithe is the best you tuber his made history and you better shuch up
3 subscribers
2 members
fully opened
by Jasonthehedgehog
21 days ago
question
This furry comic is awesome! Just a heads up, it's about two anthro dogs moving to a manor owned by their passed uncle Doo. It's funny if you thing about it enough.
0 / 0
by Kai_Wellington47
23 days ago
I'm working on something, something big, and I promise, it's going to blow the socks off of your feet!
on July 15
page
Just as the title says. You're a furry? Come on here and talk to others, share your Fursonas, ideas, favorite videos from the conventions, etc. if you wish me to I will rate your Fursonas and give feedback. I will NOT accept n...
29 subscribers
2 members
fully opened
by AdorableNatsuDragion
on July 14
question
My friend told me it was the most heartwarming and spectacular movie ever to lay eyes on.
3 / 0
by Kai_Wellington47
on July 12
I just changed my Qfeast username. My old username was Floridaisin234
on July 09
0
on July 09
poll
Yes, furries...
Nah, furries...
24 votes
8
by Kai_Wellington47
on June 23
Futin' Battlefield 4 and Hardline
on May 01
I have a story, and i need some help, and support, so can you guys pls help.
on January 10
0
on March 31, 2016