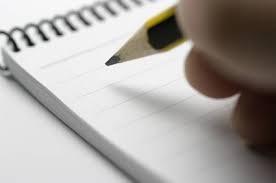 starting of story
''Tin....tin.....tin tin''Chelsea's phone alarm rang.
''What the hell is that ?'' She muttered.
''Ugh............so its morning...I have to go to bakery''. she said to herself.
Then she ran to wash room,changed her clothes,brush her teeth and cooked breakfast
After that she ran to Emily's room.
''Emily it's morning...wake up and eat breakfast''. She nearly screamed
"Ugh...Chelsea please go to bakery....this is the first day of my vacations''. Emily mumbled.
Chelsea came out of her sister's room with a sigh and then went to see her mother.
As she opened the door, she found her mother sleeping. Well she didn't want to disturb her because her mother was aged...
She then reached over the dining table. She knew she was too late so she drank milk in a hurry, grabbed her wallet and closed the door behind her politely.
She was vShe stopped a taxi and sat inside it without bothering to great the old driver.