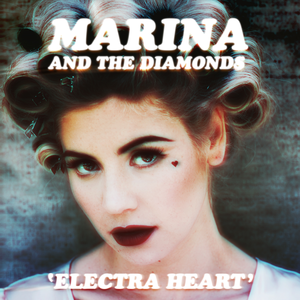 Prologue, Electra Heart
She wasn't quite sure when it had come to this. Electra had found herself sobbing on the bathroom floor, alone. Through all her ups and downs she wasn't sure how this had happened. She looked to the mirror. She saw what she had expected, bleached blonde hair, a pretty girl with a heart on her cheek. What had happened to Susan? Electra had taken her place.
Scattered around the bathroom was everything she had wanted to much. She had the perfect clothes, the perfect makeup, the perfect escape. She didn't feel close to perfect. She was so special that she was ordinary. She blinked. The bathroom light hurt her eyes. She hasn't realized that she had become so used to the dark. Lights hurt her eyes. Wow. She had fallen so hard. Her eyes flutter to the mirror again. She wished, sincerely wished, she could take it all back. She closed her eyes, raised her hand and prepared to wipe her identity away. She was about to smudge the little heart that had been with her for so long. All the memories came flooding back...