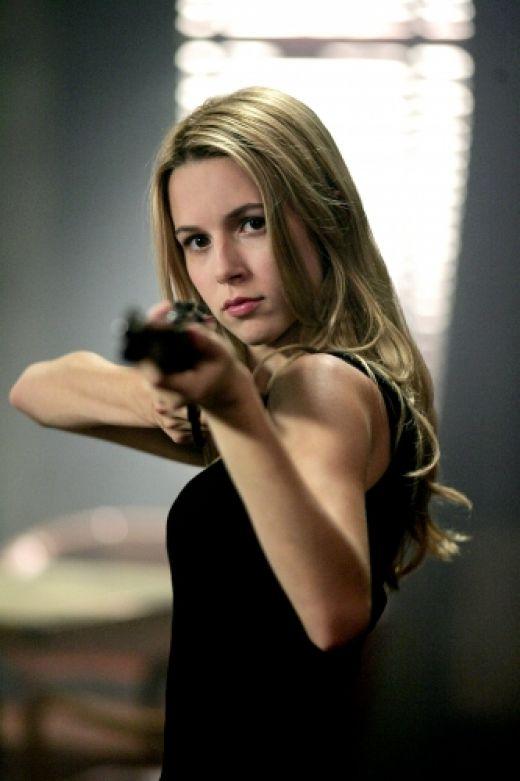 Pilot
I awoke to the sound of birds chirping outside. The birds didn't chirp very much, so their voice was pleasant.
It also gave me the shivers. As if the chirping of the sparrows were a warning.
I hopped out of bed and stretched my arms high above my head. I dressed quickly and quietly and smiled as I heard my sister yawn.
"Wake up, Mackenzie," I said, biting my lip and chewing it. "Hup up."
She hated when I used that phrase. "Fine," she said, rolling her eyes. "Don't have to be so... bossy."
I rolled my eyes. "C'mon, Mac," I said, before walking down into the kitchen.
"Hello, hon," said my mother, smiling at me. I spooned up soggy Lucky Charms, and deposited them quickly back into the bowl. I wasn't hungry.
"Emily," said my mother quietly. "Anything wrong?"
"Nothing," I replied slowly. "I'm just really tired."
It was true. Today I swear I'm as tired as can be.
"Go get to school!" My mom said urgently. "It's getting late."
I propped my backpack strap over one shoulder and waved goodbye to Mackensie, who was gulping down Lucky Charms.
I deposited some change into the vending machine. A soda popped out of the flap, which I felt gently before grabbing it and running.
"You're late." My teacher's voice interrupted my thoughts as I walked into the classroom, pretending to be nonchalant.
"Sorry," I said. "And you got an F."
I gazed down at the paper my teacher was holding in one hand.
I got an F. And Miss Know it all Kiarra got an A.
I wish we could switch places. I felt like a bad sort, but I didn't care.
I looked across at her paper, then her grin. I stared at the paper, and suddenly-
Flames burst from her piece of paper, mainly the A plus in red marker in the middle of the fifth equation.
My teacher gasped. The class screamed, almost in unison.
Quickly, my teacher grabbed the fire extinguisher, so swiftly I couldn't see.
She sprayed the flames. They went out.
No one had pulled the fire alarm, even though my hunky classmate Johnathon was about to.
The class sighed, and I saw their heart beats drop down really fast, like they were on the Tower of Terror.
No one talked to me for the rest of school.
My English teacher didn't want me in his class, so I sat on the bench outside, quietly drinking my soda.
That was episode one!
Emily- Willow Shields
Mackenzie: I don't know yet!
Mom: Hayden Panettiere.
Teacher- anonymous
English teacher- anonymous