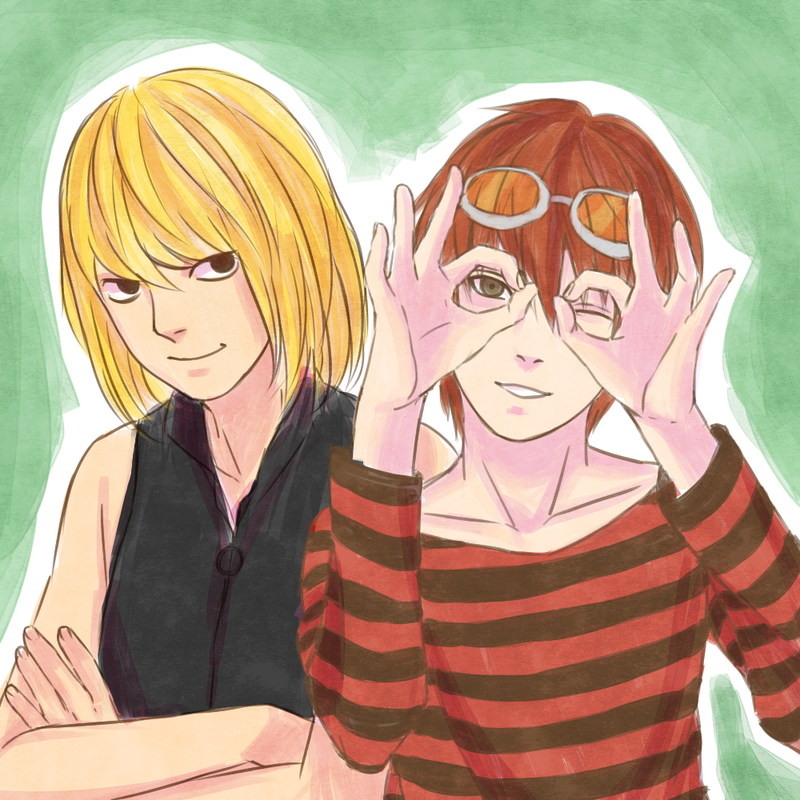 Hospital
Amy Lawliet turned her head to the window of her hospital room, dark eyes barely open, and sighed. The action pained her so her head sped up for a moment, but it was only for a moment. She knew the soreness in her stomach was there to stay until the deaths stopped. She didn't care. It had started before she was even sent to Japan to investigate with her brother.
The window was on the side of the building facing the ocean, which looked cold and gray from the girl's perspective. The sky, usually a clear blue, seemed gray. Nothing was the same now. She knew, as the great detective A, that the world had not actually changed with the writing of his name, that monochrome wasn't the new black, and yet...she could see it no more. A stabbing sensation made itself known in her gut.
Footsteps approached from the other side of the gurney and she sighed once more. "Guys...please. Not here. Not now."
"Shut your mouth. We have a right," said the first of the voices. Cold, but comforting.
"You're like family to us, you know." The second was inviting, but gave her a feeling of despair.
The girl turned over with a groan and fixed her gaze on the males standing before her. M was feminine and blonde, dressed in dark leather and what looked like a fur coat. Of course, he hadn't changed one bit. Neither had Matt's goggles and striped shirt. At least he wasn't smoking.
She sniffled. "They aren't supposed to let anyone I know visit me. Roger said that if I care about a person, it's more likely that I'll hurt when they-"
"When they die. We know," said M. He walked closer and pulled a chocolate bar out of his pocket. "Here...you need this." And he pressed it to the mouth of the girl who was too weak to do it herself, hoping to energize her enough to maybe get up and give him the hug customary to their meetings. She nibbled quietly. "I'm...I'm sorry, Ames."
"Mike...don't...the world will...will be okay, even if I'm not. If he's not…"
Matt took a step forward and produced a thermos, saying, "This'll help more than the chocolate, you know." Just as his best friend had, the man helped Amy to swallow, and immediately she seemed more perky. "There...better?"
"Mm...thank you. I think I'll be able to go back to...to the investigation soon. We'll get to spend more time together, right..?" She found it within herself to sit up, turning her eyes to the window once more.
The outside seemed warmer.