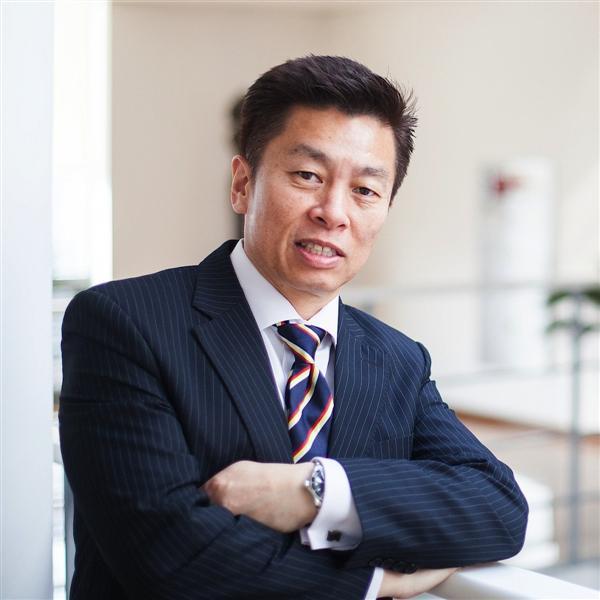 Prolouge: Scouted
Today was an important day for (Y/N). It was the last day of the school year, and she was in 8th grade. She was about to graduate, and she wanted to do it with a bang, by winning the talent show, for which the prize was 200 dollars. And since it was a prestigious school, there were going to be career scouts watching the talent show, to see if there were any students that suited the requirements of the jobs they were scouting for.
(Y/N) had heard from her best friend, (F/N), who was the principal's daughter, that there were even going to be scouts from big companies that supported talented young people who wanted to go into the entertainment business, which was just what (Y/N) wanted. She had dreamed since she was young to be a singer, or a dancer, someone who could have their career set around her favorite thing, music. She had taken classes, went to afterschool clubs, joined Choir, and done just about everything she could to train for her dream.
Unlike a lot of people, who would just absent mindedly wish they could be famous or like their favorite idol, (Y/N) had determination, and was willing to work towards it. She lost sleep doing her homework and making sure her grades were top-notch, she stayed up until the early hours of the morning practicing her dance-teacher's routine for her, or trying to hit the perfect notes in the songs she was given to perfect. She would skip lunch during school to work on lyrics to a song she had to turn in for music class.
And today was her big chance.
She had come up with the perfect routine, spent nights singing the lyrics, and practiced it all to a polished, smooth piece of work in the last two weeks.
Now, however, (Y/N) had had a lot of trouble with the song. That was, until (F/N) sat her down and told her she had to relax, get inspired by something new she hadn't done before. At that time, (F/N) had played a lot of music that was on YouTube, many different styles and genres that there were too many to keep track of. (Y/N) just couldn't get any ideas until (F/N) put on a new song, a Kpop song.
(Y/N) had sat straight up, listening to the lyrics, and taking in the meaning of the words, slowly getting an idea. (Korean language class had paid off in the end, even if it was complicated. Mom was right for making me learn the language of my heritage!) [A/N: Sorry if you're not Korean, but just pretend for this story that you are Korean, but born and raised in America.]
She had started to write, the lyrics of the song flowing from her ears, to her brain, to pencil, to the paper. It was all so easy after that!
And now, it was all about to pay off. (Y/N) took a deep breath as she stood off to the side of the stage, trying to calm her nerves as she watched the person who was going before her finish their violin solo. They bowed to the audience as the last note faded, and walked off the stage, passing (Y/N) as they went. The announcer went up to the stage, and looked down at a piece of paper in their hand, stating to the audience, "And next up is (Y/F/N) (Y/L/N), performing a cover of Beast's song, 'Fiction.'"
She walked up to the stage, and the announcer left it, leaving room for her. Once (Y/N) was standing in front of the microphone in the middle of the stage, she took it out of it's holder, and nodded to the technician in charge of the music. She got into her starting stance as the beat started, and once the cue came up in the music, (Y/N) started singing, doing the dance along with it that she had watched and rewatched on YouTube, putting it all into one person, and practicing it until she got it completely and perfectly right.
Ajik nan neol itji mothago
Modeun geol da mitji mothago
Ireohke neol bonaeji mothago oneuldo
Dashi mandeuleo bolke uri iyagi kkeut naji anhge aju ginagin
Salgacheul pago seumyeodeuneun sangshilgameun jamshi mudeodulke
Saero sseo naeryeoga shijakeun haengbokhage utgo ittneun neowa na naega nal
Ddeonaji mothage baekyeongeun chulguga eobtneun jobeun bang an
Amureohji anhge nege kiseu hago
Dalkomhan neoui gyeoteul ddeonagajil mothae
Urin kkeut iraneun geon eobseo
Ireohke nan ddo (Fiction in Fiction)
Itji mothago (Fiction in Fiction)
Nae gaseum sok-e kkeut naji anheul iyagil sseugo isseo
Neol butjabeulge (Fiction in Fiction)
Nohji anheulge (Fiction in Fiction in Fiction)
Kkeut naji anheun neowa naui iyagi sogeseo oneuldo in Fiction
Jigeum yeogin haengbokhan iyagildeul bakke eobseo
Neomu haengbokhan uri dulman-ui iyagi ga ireohke (hyeonsilgwaneun dareuge) sseo isseo
Jeomjeom chaeweojigo isseo
Neoneun naegero dallyeowaseo anhgigo
Pum anh-e angin neoreul naneun jeoldae nohji mothae (mothae, mothae)
Urin kkeut-iraneun geon eobseo
Ireohke nan ddo (Fiction in Fiction)
Kkeunhji mothago (Fiction in Fiction)
Nae gaseum sog-e kkeut naji anheul iyagil sseugo isseo
Neol butjabeulge (Fiction in Fiction)
Nohji anheulge (Fiction in Fiction in Fiction)
Kkeut naji anheun neowa naui iyagi sogeseo oneuldo in Fiction
Dashi hanbeon deo malhajiman
Jigeum neoneun nae yeop-e ittdago geureohke mitgo isseo nan
(hajiman Fiction)
Nan mokjeokeul irheobeorin jakga I soseolui kkeuteun eotteohke mamuri (namanui Fiction) jieoya hae
Saranghae saranghae saranghae saranghae saranghae I se geuljaman (modu da Fiction) sseo naeryeoga
Modyeojin pen nunmullo eollukjin nalkeun joh-i wiro (modu da Fiction)
Haengbokhal sudo seulpeul sudo eobseo I iyagi neun
Jigeum nan neomunado haengbokhan saenggak-e iyagireul sseujiman
Modeun ge baramil bbunirago yeojeonhi
Nan haengobkhan geol (Fiction in Fiction in Fiction)
Uri hamkke-in geol (Fiction in Fiction in Fiction)
Ije shijak-in geol (Fiction in Fiction in Fiction)
Kkeuteun eobtneun geol (Fiction in Fiction in Fiction)
When she finished, sweating a bit, she looked out over the crowd. There was silence for a moment, where the only sound she could hear was the pounding of her heart, before the room burst into applause, some even squealing, as there were some Beast fangirls in it. (Y/N) smiled brightly, a wide grin splitting her face in two as she tried to catch her breath. Bowing to the crowd, she breathlessly said, "Thank you," in response to some whistles and admiring comments shouted above the noise of the crowd.
The announcer off to the side looked a bit shocked, as he had been here through many performances, but none had quite gotten as much attention as (Y/N)'s had. A bit flustered, he quickly came back on stage, taking the microphone that (Y/N) handed back to him, a smile still on her face, quietly thanking her before turning back to the crowd and asking them to quiet down.
(Y/N) left the stage, and the second she set foot off the stairs, she was tackled by (F/N), and almost fell over.
"You did it, (Y/N), you did it! There were so many people cheering for you," she squealed, squeezing the life out of her.
(Y/N) gasped, "(F/N)...Need air..."
"Oops!" (F/N) giggled sheepishly, letting go of her and taking a step back, "Sorry, (Y/N), I got a bit excited there..."
"I can see," (Y/N) dryly replied. "You were very enthusiastic."
(F/N) pouted, and as she was about to reply, an accented voice spoke up behind her, coming from a short Korean man, saying, "Excuse me, are you (Y/F/N) (Y/L/N)? I'm a scout from BigHit Entertainment."
(Y/N) immediately got serious and straightened up.
"Yes, that's me," she replied in Korean, knowing it would make things easier on him.
The Korean man smiled in relief and bowed to her, stating, "Ah, good. You speak Korean fluently. My name is Kim Se-jun."
(Y/N) politely bowed back, replying, "It is nice to meet you, Kim Se-jun-ssi."
He nodded, and continued on, "I saw you up there, and decided to come speak with you. How would you like to become part of an idol group in Korea?"
(Y/N)'s eyes widened. "An idol group," she whispered in awe. Her eyes lit up, and she was about to respond when he held up a hand, and she kept silent, waiting for him to continue.
"However, there is a catch. We ARE very interested in you, and you have quite a bit of talent and potential, which is why we want you to be in the group, but there is one problem. It's a boy group."
(Y/N) furrowed her brows. "So I'd have to pretend to be a boy?" She asked, hesitant.
He bowed again, but this time in apology, "Yes, I am very sorry, but this is the only group you would do well in, and it is also the only one who's members haven't officially been finalized yet."
She bit her lip, worrying it between her teeth as she thought. It was a big, once-in-a-lifetime opportunity, and if she passed it up now, she may never have a chance like it again. On the other hand, she would not be known as a female idol, but a male one, and she'd have to keep that secret for her entire career. Closing her eyes, she took a deep breath, and made a decision, knowing she was being hasty, but it was her dream! She wasn't about to pass it up now because of a silly thing like gender.
Opening them, she looked Kim Se-jun right in the eyes, and said, "I'll do it."
He smiled at her, and bowed once more, thanking her and handing her a business card. "You will have a week before we have to leave, so please contact me for details and information by this number," he smilingly said.
(Y/N) bowed to him in gratitude, and formally said, "Thank you very much for this offer. It is like a dream come true to me. I will be ready within the week."
As he walked away after a short goodbye, (Y/N) stared after him, a slightly nervous and confused (F/N) standing just behind her, wondering just what she got herself into.
_______________________________________________________________________________________
[A/N: I apologize in advance. I do not know very much about Korean culture, so I am using the internet. If I do something wrong, please do not hesitate to comment it, I will greatly appreciate it, and any feedback you may be able to give me. ^^ Also, the picture at the top is Kim Se-Jun.]