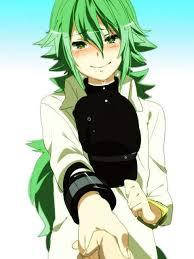 Romantic?
Pain. That was the first thing that entered her mind, the first thing she became aware of. She groaned softly, and N immediately stood. "Are you alright?!" he asked.
White just groaned and rolled over, holding her hatless head. "H...hold on...hat...where's…" Her hat was indeed missing and her hair let down. The Trainer opened her eyes to a blindingly white room...and her greenette friend/enemy (frenemy?) standing nearby. She groaned again and turned back toward the wall, her eyes closed once more. "G....go a-away…" She caught herself about to call him something awful but thought of what his life was like, and knew he wanted a friend. So she held herself back.
"Please White...I need to know…" N found himself reaching out to touch her hair, as he had been told some time ago that women's hair was soft, and he pulled his hand back.
She sighed. "Massive headache. Too bright. Too cold. Pain. Leg hurts. Arms hurt."
He decided then and there, he would make her as comfortable as possible, and make her smile. He called for ice packs, heating pads, heavy blankets, drapes. Anything and everything she implied she wanted. But she never smiled, at least not when he was around. He'd done everything he could think of, even bringing her Pokémon to her almost every day, and nothing.
'All I want...is to see your smile again, White…' How long had it been? Six months? A year? He didn't know anymore. And now, on the roof of the castle, she stood in the sunlight, more beautiful than ever, and he couldn't say what he wanted to say. His tongue betrayed him with his mouth, failing to supply the words he needed. "What...what did it feel like, pushing Serperior out of the way from that rock slide? How did it feel when the ceiling hit you?"
White almost glared, then thought better of it. "It...it was the worst pain I'd ever felt...worse than when I broke my arm as a kid, even…" She drew in a deep breath, her fourteen-year-old face looking slightly different. "When can I leave?"
"...what?"
"You heard me. When can I go back and see my brother?"
"I…" N was honestly at a loss for words. Why would she want to leave him, her prince, and their home? There was plenty of room and he'd already shown that he would provide anything within his power, and J was even going to stay for her, so why? He clenched his slender fists, then wrapped his arms around her from behind. "Why do you want to leave so badly? I've given you everything you asked for, you haven't had any problems with Team Plasma...why?! Do you hate me that much?!"
She didn't understand why he sounded so sad, was he crying now? "Oh, N...I don't hate you...I don't think I ever could...you're…" The teen pulled him around her to meet his teary blue eyes. "You're the most gentle person I know, and the kindest and most polite, other than what happened at the Ferris Wheel and that wasn't even your fault…" She hugged him, his face in the crook of her neck.
"Do...you really...mean that..?"
"N...of course I mean it...:" A second later she found herself against a wall, his arms on either side of her, and she blushed slightly. "N..?"
"This…" He blushed as well. "This is what a man does to be romantic...right?"
White breathlessly giggled, which turned into a full-blown laugh attack. "You...aha, yeah, it is...heh!"
"Right." He leaned in and pressed his lips to her nose, then pulled his head back and looked into her deep blue eyes. The greenette stood and held out a hand, which she took. "C-care for a dance?"
They danced until the sun had set.
Later, honey-blond J went up and saw them sleeping against that same wall, her in his arms and one of his hands tangled in her dark hair.