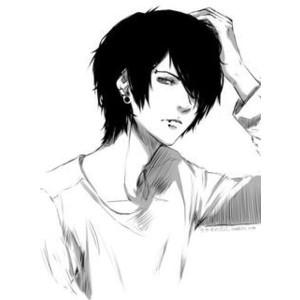 Kota
Sesa was having that same nightmare again.
The same where Kota had killed himself to save him.
XXXXXXXXXXXXXXXXXX
"Sesa, run man, run!"
"I cant, Kota! Im not leaving you!"
The police were getting closer, and Sesa couldnt get Kota out from under the I-beam that was crushing him.
"Look man... Imma die anyway. Just go."
Sesa cried. "B-but we made a pact! If you die, i die!" He was shaking. He didnt want to die, and he didnt want Kota to die.
The sirens got closer.
Kota pulled a gun out. "Sesa, go away. We were never friends." He cocked it and aimed it at Sesa. "You were always a little bitch. Now... Run. Before... i... kill... you..."
Kota was going in and out.
Sesa was scared shitless.
He didnt want to run away, but what choice did he have?
Mom was a drunk. Dad was a bum. All he had was Kota.
And now he was going to lose him, too.
"K-kootaaa...!" He cried, then ran as the sirens got closer, gunshots rang out, and the silence defened the twelve year old boy who had lost everything.