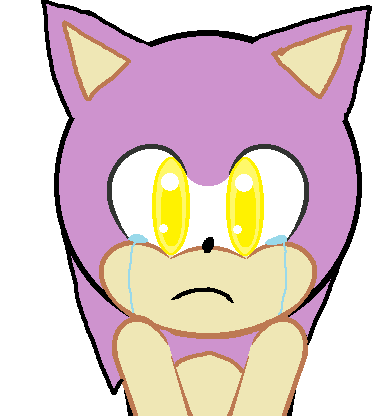 The Murder at Fredbear's Family Diner
A bear animatronic, Freddy, rushed around the diner, giving cake to children at a birthday party. Another child, a white hedgecat sitting next to her brother, screamed out impatiently for some cake. The hedgecat beside her rolled his eyes as Freddy rushed over. Despite them, overall, everyone was having a great time. Except for one small boy...
Gavin, a six-year-old hedgehog with light purple fur, stood crying. His hands and face were up against the window as he looked in, wanting to join the party. No one would let him in though. He just stood, watching, and crying.
Suddenly, a purple car drove up to the diner and stopped, not parking however. A brown hedgehog with blue eyes stepped out. He approached Gavin coolly and calmly, with a devious hint of a smile. The little boy turned his head to look up at him. Freddy, inside the diner, also froze and turned his head towards the window... Right as the man pulled out a knife. Before the young boy could even scream, the hedgehog had sliced him open in one swift strike. The smile of the brown hedgehog widened as he rushed to his car and drove off...
Gavin lay dead on the ground, bleeding out everywhere. The tracks of his tears still, and forever, visible on his face.