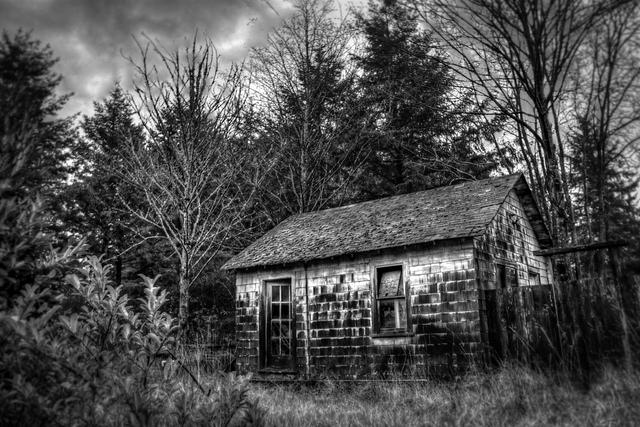 The way into the woods
Cole Derek sat in the taxi going away from his house in the city. He was going to a kind of motel in the woods. He was sick of the city life. His girlfriend had broken up
with him, and he had been demoted on his job to janitor. He just sat silently in the taxi looking forward at the little grey hair surrounding the taxi drivers head. After two hours driving he asked if he was going to still drive forward on the highway. But Cole corrected him by pointing his finger at the little gravel road turning into the woods. But the trees were being chopped down by the many ax men working there. Cole didn't have anything against cutting down trees, but he just hoped that they hadn't chopped down the trees with the motel he was living in. He wanted some fresh forest air. The taxi driver hesitated a bit. He looked at Cole to get his answer confirmed. It made Cole a bit uneasy. The taxi driver nodded and drove into the woods. The sun was still shining on them, and all civilization was still visible, they were still in the zone were they chopped down trees. But the more they closed up to the actual not chopped down forest them ax men got a little more "aggressive". First when they drove in
some of the men waved, while others worked and didn't care. But as they continued in, the workers stopped waving. They began giving the car a little look as they drove by. But it evolved into them turning their heads, looking at the car, a bit angry looking. Some dropped their ax unto the ground as they saw the car, and walked threatening towards it. There was one man who gave the taxi driver a look. The taxi driver stopped, and the man walked forward to the car and gave him a signal to take down the window. The taxi driver did so. Derek saw the sweat dripping down from his hands as he did it. Derek only heard mumbling as they talked. After the worker had spoken to the taxi driver he walked away and picked up his ax. The taxi driver turned around in his seat and looked at Cole. His sunglasses stood on crookedly. He cleared his throat and said: You have to walk the rest... Cole looked confused at him. The taxi driver got out of his car and opened Cole's door.
-I'm not driving the rest, sorry, you'll have to walk, the taxi driver said a bit uneasy.
The sweat dripped from his head and down to his grey moustache. He took of his hat and placed it on his chest before he breathed out and took it on again. That was when Cole saw he had a name tg. He hadn't seen any other taxi drivers own one, but he thought it was cool. That wasn't the biggest subject on his mind just then, but his name was: Dylan Jeriah Tex. Cole took his bag and walked away from the taxi leaving some money behind for the ride. Cole didn't walk long before the trees of the forest surrounded him. He walked in the loud forest. The leaves and sticks crushed under him. The birds flapping and chirping. Cole decided to just stop and just enjoy the fresh air and the sounds of the forest. He listened. It was so beautiful. The sun falling closer to going behind the mountains. The light from the sun was so bright and clear and it shined through the trees hitting Cole's face with warmth. Cole stood there with his eyes closed, happy for him choosing this wonderful trip, and he felt that feeling of just three minutes walking in the forest. Cole relaxed where he stood, but then he herd something. A muffled scream, it kinda heard like that. The birds stopped chirping, and Cole only heard rapid flapping before they were gone, and all sound was gone. The scream came from where he had walked from, where the taxi car was. He couldn't see that far back, all the trees covered the path he had walked. He wondered what it was, but he though it was just a baby bird falling from the nest. But it sounded a bit unrealistically. He thought it was probably nothing, but still he hesitated to turn away from where he had heard the sound and just walk away. He wondered what it could be. Nothing. Or? No, nothing.... Cole just walked away. But his rather fast steps where drastically slowed down when he couldn't get the subject of his head. What happened. He forced himself to just continue to walk, but his head was filled with paranoia. What was the muffled scream, who was it. Suddenly it felt like someone else was walking with him on the trail. Like someone was watching him, and that no one could hear him if something happened, just a muffled scream. Cole heard a stick break behind him. He froze. He felt something, or someone closing up on him. He though of a horrific face, with peeled out eyes sticking out, and a burned pale skin of death trying to bite him. Drag of his skin and bones with his teeth. Cole got panic. He ran, ran fast through the woods, and he heard fast steps behind him, as fast as him,
they were almost identical with his. Cole fastened up, and felt the rotten breath of the monster behind him. But then he fell. Tripped on a rot sticking up, and landed with his face in the dust. Gone, gone he was until dark. Yes he woke up, and it was almost pitch black outside, around him. He got up, and felt some minor pains in his body.
-Ouch, ouch, ah ah ah ah ooh, Cole grunted out as he lifted himself up and began walking aimlessly in the dark, dark wood.
Where was he he wondered before he remembered what happened. What was it. How long had he been lying? Was whatever it was still there? Cole just wanted to get himself moving. And so he did. He tried to find the motel. He walked a little bit more on the trail until he got to an crossing. A sign stood up there. Cole had heard something about that. A sign showing the way to the motel. Cole had to see where to go, so he took up his telephone. He took on the helping light, and saw the writings.
Two arrows pointing the directions to valley, and John & Daughter Nature Motel. And Cole's motel was to the right. He walked forward. It got darker and darker, and Cole just hoped the motel was close. But as Cole turned from the sign he saw something that shone up from the light. Something plastic. Cole just took it and walked into the darkness. But hope he got. He saw something. Wood. A cabin. Not well treated, and kinda creepy, but it was the motel, probably just one side off it. He walked over to the cabin. He was about to knock on the door but then a man opened it.
-In, he said.
Cole said hey and smiled, but the man didn't reply. He didn't say hey back, he just turned around and walked into the kitchen. The cabin was kinda cosy. cole felt it was a bit awkward just going into this supposedly motel. LIke it didnæt look like there was anymore cabin's around. But it couldn't be just a random cabin on the way to the motel, if so Cole shouldn't have been told about it. But the weirdest thing was that the man had just let him in, like if he had been waiting. And it got even weirder when no sound came from the kitchen.
-Hello, Cole said in a poor attempt to get some contact.
No one answered, not a single sound came from the spot. Was he there, was he really standing there? Was anyone in the room, in the cabin with him? Cole was sitting in the couch looking at the door to the kitchen. He raised himself up and walked over to it. Should he open it? Cole wondered about the choice. He looked through the key hole. Nothing, blackness, like if someone, or something was blocking it for all vision. That's it Cole though, I'm opening it. But just as Cole took his hand to the handle many pictures of an gruesome and dreadful dead body torn apart on the floor. And the walls covered in blood, and letters written in blood saying: If you have open door, you have open soul... Cole was shocked of the pictures coming up in his head. Why did he make this up in his head. Just then the door slammed open with great power. The out door, the entrance door to the cabin. The wind flew in and wrecked things up. Cole ran for the outdoor, and tried to close it, but it was hard. Like if something was keeping it on place. Something powerful, out of the human's knowledge. Cole tightened his grip around the door and managed t slowly close it. Why would the outdoor suddenly burst open like that Cole thought as he took his breath back. He looked over to the kitchen door. It wasn't worth it he thought. He suddenly feeled very tired and exhausted. And even tough all the events that had happened to him that day he just couldn't handle it anymore. He went up to the next floor. Beds were placed on many different place with no system at all on it. Cole just picked one bed and threw himself unto it. He fell asleep very fast, and slept long. But he was awaken. By something. His vision was blurred as he opened his eyes. He looked around and saw something unnatural. At the end of his bed. A shadow, something round stood up. Like a head. And Cole could glimpse a smile, a demonic evil smile of hate and devilship. A body, skin peeled off, dripping of blood and pale. It was slim, very thin. The rib cage was shown out and Cole could only sleep as he was surrounded by the horrific figure smiling at him.
-Don't you remember me? The figure said.
Cole was in shock a didn't reply.
-Of course not, I'm not the same as I was when i last met you, but do you remember mr. Tex?
Cole nodded.
The smile disappeared on the shape. His head was just black, everything was just black and unclear. That was when the shape flew forward, and the face to the demon was close to Cole's face. Cole could smell his breath of death, and he could see the rotten teeth stand out. The demon yelled out, and as he did everything around them was thrown around hysterical as he spoke loud.
-Too bad, because he sold his soul!
His voice was loud, so loud that Cole felt the pain in his ears. And as he closed his eyes waiting for his death, the shape was gone, but the room he was in was completely destroyed. Cole just laid there for a minute, completely still for a minute before he jumped out from the bed and ran down. As he got into the lower floor he was even more shocked. The ax men he had seen earlier was cruelly killed in the room. One hang on the wall with an ax in his head, another decapitated. And on the wall stood: My revenge... Cole ran out from the cabin and out in the darkness. Where he was going, would no one now at this moment, since all eyes watching was blinded by the dark....