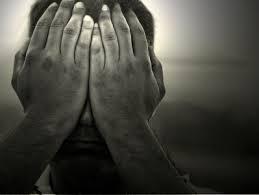 Prologue
The feeling you get when your face first makes contact with the concrete, is that of a short, sharp, jolt followed by a slow grating of your skin as it's dragged across the rough, hot surface. You just want to lay there for a moment. Alone. You wish they would go away; you wish they could just leave you alone for one single moment. But they don't. Instead, they kick your sides. You can feel their shoes claw into the soft flesh of your sides, crushing every one of your organs, taking the air from your lungs. You heave, trying to catch your breath that isn't there anymore. One of the kids laughs as he stands above you when something escapes his lips. It's wet, and it lands right on your face that screams out for mercy using no words. Finally, they walk away in disgust at your lack of strength. You are weak. You are pathetic. You are nothing.
My entire life, everyone has been pushing me around as if I were nothing. They have beat me, tortured me, they've even gone as far as to tell me to kill myself. I almost did. However, one thing kept me from doing that. Her name was Elizabeth. She was the light burning brighter than the entire vastness of darkness continually surrounding me. She would see me in tears, just about to pull that knife, and she wouldn't even try to talk me out of it. She would simply tell that I was worth something. In fact, she wouldn't just say it, she would make me believe it. Something about her made me believe that all this torture and pain and agony was only temporary.
The day I hit my breaking point was just like every other day. Go to wake up, go to school, come home, go to sleep; all the while, trying to avoid everything and everyone as if the plague. The thing that was different about this day though, the thing that made it to where I could not handle anything else, was that the only thing to ever keep me sane in a world pushing you to your limits, had died. She was gone. Now her death isn't the focal point of this story, which is why I've elected to tell you about it this early in the story. What this story is truly about is that you can't let anyone bring you down. No matter what, you pull through. I did.