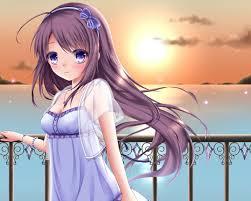 Chapter 1 (Elizabeth)
This is my second book that I'm putting up because people don't want to check out my preview of "Dragon Child" so I'm making this instead. The picture is of Elizabeth and just imagine she has a black hoodie and jeans. Please enjoy my short first chapter, ya'll!
••••••••••••••••••••••••••••••••••••••••••••••••••••
Not so long ago, in land quite near here, there lived a young girl who went unnoticed and seemed insignificant in the world. Only a couple people counted her small existence in those sad years. That was soon to change...
"Elizabeth Aria Turner!" I froze in my tracks. I can't believe that I was caught so easily! I turned towards my inevitable doom.
"Yes, Mother?"
"Where do you think you are sneaking off to young lady?!" Mom stumbled into view, a wine bottle in hand. Her blond hair was a mess and her blue eyes seemed unfocused. I sighed and thought up a quick lie.
"Just going to the store, Mother." Mom drank and my two brothers were drowning in work after Dad died and Daisy, my sister, older by four years, had run away. Mom didn't let me out of the house after that, so I had to sneak away whenever I could.
"Goin' to the store, huh?," She took a swig of wine and gave me a calculating glare."Didn't you go to the store last week?" Damn. I forgot how clever she was, even when completely drunk.
"Yes, but I forgot aspirin for your headaches." Nice comeback. Put that on my success list. She thought for a moment and then waved me out the door. Fresh air. The spring breeze wafted against my face as I ran down the sidewalk. I had to hurry. I was already late for my first day at boarding school. I didn't tell Mom about it because I knew she wouldn't approve of it. I felt bad about running away, but if I finished school here, I could get a job. I skidded around corners, my feet slapping the ground as I ran.
FLASHBACK
I was playing in the backyard with my sister when the doorbell rang. I ran inside so I could open the door. A man in a black cloak gave me two letters and glided back down the street. One of the letters was addressed to my 15 year old self and the other was addressed to a 'Miss Daisy Turner'. Mine was whi5e with gold letters and hers was just a plain envelope with black ink. I ran to my room to put my letter away and then ran back outside to my older sister to give her the letter. The next morning, Daisy was gone and there was an opened letter envelpoe in the trash can.
FLASHBACK END
Earlier today, my 15th birthday, I had opened my letter and found an invitation to Demon Pines Highschool.