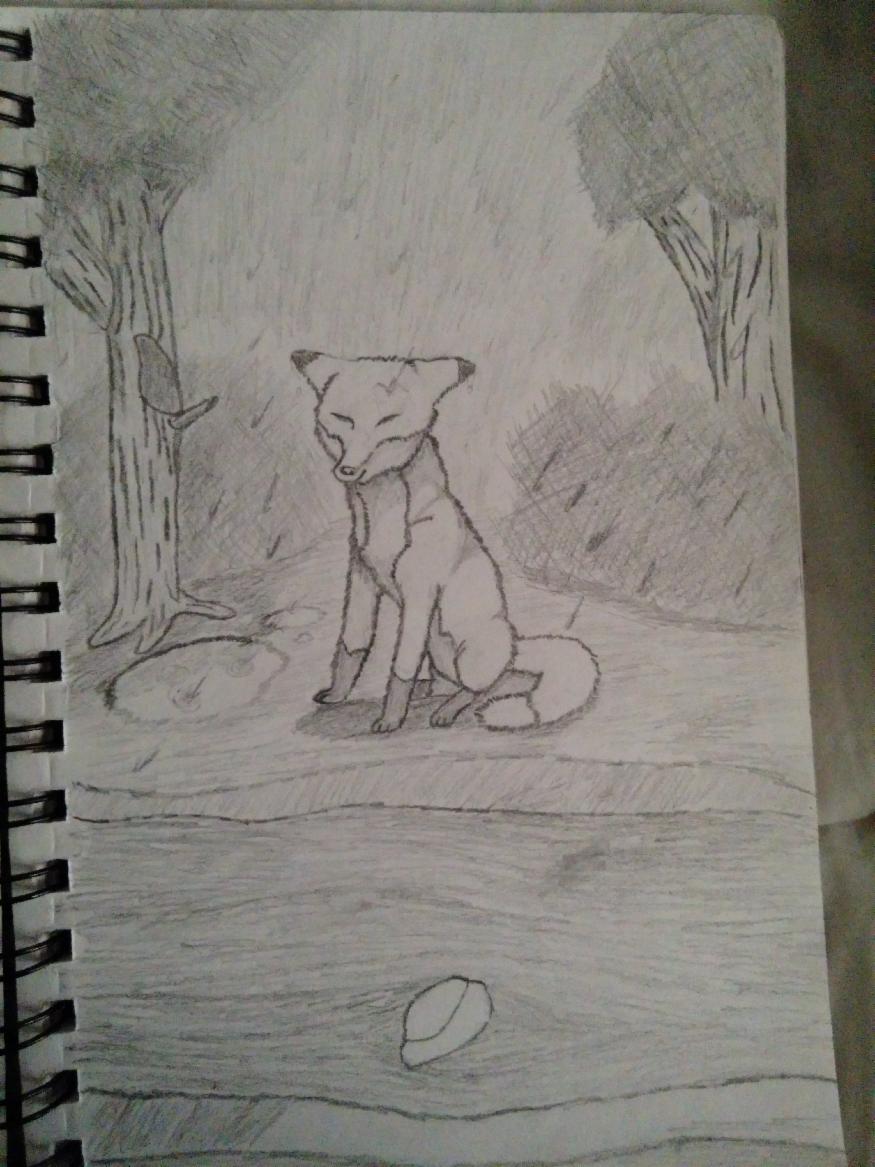 A New Life, a Lonely One
The sky is grey, large clouds swell blocking out the sunlight, and rain starts to fall upon a loose, lush deciduous forest. Silently, a Red Fox sits alone next to a calm stream looking at his own reflection. The sky darkens to a more dark grey, and rain starts to fall gently out of the cool sky. The loose deciduous forest lies in silence, and the wind is still. As the rain gets harder, the stream picks up speed, and the reflection is distorted. Fern gives a subtle sigh as the reflection fades away, and a heavy rain drop hits his head. Thinking to himself:
"Why was I given this life if I were meant to be alone..I see the birds, the frogs, even the fish at least have some company.. To add..my former home is now occupied by a Night Owl, and I'm too big for it now..Homeless and alone..Where'd the family go? My Sister..my Brother, even my Mother and Father.. They all left one day, and never returned.." His thoughts grow silent for a moment before coming back. "I wonder what lies ahead for me.."
Lifting his head, Fern looks towards a familiar landmark, lookout point, a steep, sharp cliff face that was once occupied by a wolf pack.
"Maybe..I need a new home, and maybe I can see where that would be up there.." He thinks as he gets up, and slowly walks down the stream. Walking through the rain, the forest is silent, nothing moves, just water. The fish that are normally in the streams seem to be somewhere else, leaving an empty, rushing current. The walk is slow, and Fern thinks again about his options. He repeats them in his head like a broken record player over and over again. The rain does not stop, even at the foot of a the mountain.