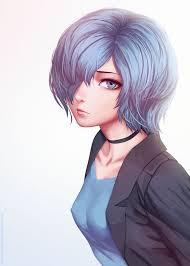 Yandere
Elise held her notebook to her chest, spying on her crush Sesa Okomota.
She had fallen in love with him, say, last year?
But that part didnt matter
What did matter was him being single.
For now.
"Sesa..." she said to herself, hitching her breath as he threw off his shirt as he readied for a fight.
He was muscled nicely, like a body builder, but anyone coyld tell those muscles were from hard work.
"You wanna talk shit, asshole?" Sesa demanded, shoving the senior hard enough to make him stumble.
"Yeah, I did one time, freshman!" The senior snaps back, getting decked in the eye by Sesa, thus begining the 5 to 1 fight.
Elise sighed.
Looks like she would have to call the nurse again.
The nurse was already there with 5 bandages and 5 sets of morphine.
She smiled shyly, blushing as he walked by in handcuffs.
"S-s-sesa!" She says, catching his attention. "Y-you... I... We..."
He listened, struggling as he was forcably put into the cop car. "Look, I dont have time for your shit. I gotta go. If you want to talk to me, speak with me at jail."
Elise looked away, suddenly embarassed. "S-sorry to bother you..."
"Whatever." He replied as he was shoved in the car.
She bit her thumb nail, near tears as she quickly left to hide under the sakura tree.
As she cried, she thought of how this was a normal thing for him. It wasnt really his fault. He didnt know.
He didnt know that she would kill to be with him.