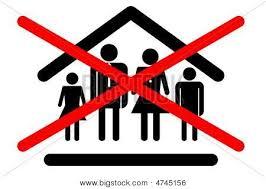 ''i don't want any family''
(it was a holiday) at 7:30am :-
my room door knocked.i opened it.
''oh so you are already waked, good morning sweet heart .come out breakfast is ready.''mom said
''but mom its so earl....
''no arguments''mom showed her hands before listing to my answer.she said and went back.
''ugh''i said and changed my clothes and came out from my room.
at dining table:-
Jacqueline was not at dinning at dining table.
''no mom,i'm not gonna eat this''i yelled after seeing my breakfast.''these are good for you''
''no means,no.i have tolled you several times that i hate boiled eggs''i was quite angry.
''so what do you want to eat?''dad said after reading the newspaper.''sausage or pancakes''
''okay,i'm coking it''...
*after 10 min*
''ready''
after finishing the breakfast i said''no mom,not again!!!give me iced tea''
just drink it''mom showed her big eyes.i stood up from the chair and went up stairs.i was close to open the door of my room and my step sister Jacqueline came and said''what happened?you poor girl''
i ignored her and went in the room.after 5 min i came downstairs,dad was still eating.''okay,i'm going''dad said after finishing his breakfast.''dad when you came back home,please bring a phone for me''
''i have gave you just a year ago''
''bye''dad said and ignored me....
***************************************************************************
''open the door''mom yelled.
''no mom.'m not gonna open it.''
''fine do what ever you want''
i opened the door and came out.''ya, what happened?''
''what do you mean by what happened?come on lunch is ready''
''okay''
*********************************
at 11:45pm
it was in my room, still listing to music.my room door was opened and mom came in.
''why are you not sleeping?''
i was listing to music so i didn't heard the sound of mom.
mom took out earphones from my ears.
''what are you doing here?''i said
''why are you not sleeping?''
''cant you see i'm listing to music''
go to your room mom,leave me alone.i'm not a child an more, give me some privacy.i don't need you.i can take care of my self.i don't need anyone.just go''i said
''are you sure?you want no one''
''yes i'm 100% sure''