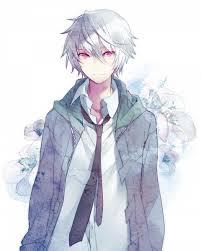 Prologue
(Boy in picture is Tataro and girl on cover is Asami.)
We were poor. My brother Tataro and I didn't eat most days, when our begging on the streets didn't pay off. No one would hire us for jobs, no matter how many times we pleaded. After our parents had died in a great fire that razed half of our village, we had quickly fallen into debt and poverty. Our nice home and worldly possessions were yanked out from under us, leaving us dazed and with only the clothes on our backs. We had been given permission to take only two things each before everything was gone. I chose an old sword of Father's, and Mother's old priestess robe. Tataro had chosen to take a locket with our parent's pictures in it, and Grandfather's armor from his days in Inu No Taisho's personal guard for his wife. Before Grandfather had died, he had told us stories of Inuyasha and Sesshomaru, his Lord's little children.
He had spoken of how he used to cheer Inuyasha up when he was picked on or teased by the other children in the palace. I had grown to feel sorry for the little boy he always spoke so fondly of. His last words before he died had even been, "Child, if ye ever see Inuyasha, tell him that you are my grandaughter. He will then listen to ye if ye need to reason or talk to him." I had the told him that I doubted I would ever see Inuyasha and not to die, but he had just smiled at me. He had closed his eyes for the final time, and I remember crying for days on end after his death. I vowed that if I ever did meet this infamous Inuyasha, I would tell him my Grandfather's dying words.
Tataro and I had learned martial arts from Father and Grandfather before both of their deaths, and the art of stealth from our Mother. We never put them into use, though, because our parents and Grandfather had told us to only use them if there was great need. We had not yet found that great need.
One day, Tataro came up with a plan, fed up with how life was treating us. It seemed a bad idea at first, but little did I know that it would turn my whole life upside down....