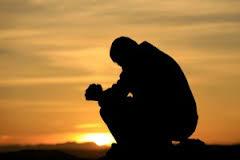 Remorse
Rejection
There are feelings deep within
deep within the fallings of my walls.
Don't tantalize the harm of my sins
listen, do you hear their calls?
Those that have loved
those that have fought.
Those that are now but dust
and those that were forgot.
I am one who is forgot.
My inside is but dust
and yet I fight...
I fight still for rite,
the action too often neglected.
my tongue I have to bite,
or risk being rejected.
For when I spoke
she just wrote
i'm sorry.
Down Under
Down under the first of the feelings,
there is something more complex than one can yet imagine.
Nothing you feel or hear can be this severe.
I want to scream and release these dealings!
Dealings of men who can't even fathom!
My mind is shouting and my face shows but a tear...
The feelings die down
and the second of the feelings submerge themselves.
The new are profound.
They feel nothing but remorse within their own delves.
The third is one that can not be named.
This feeling is one more complex.
It is a mix of sadness and redemption.
The miss of the old is for her to be blamed,
but the side of the perplex
is more so that of the revelation.
Forgotten
love the ones forgot.
Do not so disregard her.
This is for you too.
Anger
What I feel is not just rage.
It is anger to the first degree.
Once it starts it boils to a seething rage.
I want to scream and shout,
every inch of me wants to let go.
Who am I angry at though?
That I do not know.
Not at her, I know for sure.
I might just as well
be angry at myself...
forget what I told you
you've been so sweet to me
I have been selfish
and nothing I've done
is truly in the pure intent.
I want you for you
I want you for me
I want you for us
I want you for true
I want you.
It is but lust
not love...
Everything I said
everything I did...
It is all for not in the end.
Anything you see here in me
it is all but a silhouette
a shroud to cover the truth
The truth that is
I love you...
The last
The first was spirit.
She was the embodiment of hope
and of fantasy and dreams
She was the one to show me
that love is not just serious nostalgia
but so too the fun of learning
and dreaming.
The second was friendship.
She taught me that love is more than just fun.
It is growing closer to her
it is learning more from and for her.
Every moment you spend with her
you grow closer to her.
So that the love becomes stronger than before.
The third was youth.
She was the one I loved
and felt young around.
She was spontaneous
and taught me that there is
always a new first.
Even when the first is last...
The fourth was not so much who she was
but where she was.
I wanted to be closer to her every waking moment.
No matter where she went I would follow.
Though thick and thin I was right there.
She was special.
I would never leave her side.
The fifth was appreciation.
She taught me that love is something to cherish.
It is not something to take lightly
because some never experience it.
Never take who you love for granted
because you might find she's not there tomorrow.
Love is something hard to find. Easy to lose.
The last was her.
She was who I would have spent with
every moment of my life.
Every single word spoken
every single action taken was for her.
I will always miss her.
No matter how far I move on..
Fire
Rage builds with every aching whim
Seconds pass that feel like hours
All you can think of is the hatred
done to you by the hands of the unjust
in the placement of longing.
Fire is hot
it is longing
it is bright
it is essentially nothing
and yet it still consumes
The cage that contains it
it has almost burned through
When it is released
none will stand to put it out
and all that will be left
is ash...