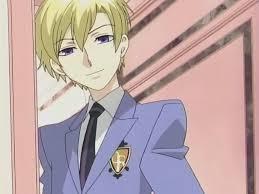 The Party
The party was set up perfectly, Tamaki was sure of it. Everyone was in costume, even shy Tiana, whom Kanya had gently forced into an Espeon outfit. He was dressed as a Keldeo, a favorite Pokemon of 'hers'. 'Her', the one girl who always got his heart racing. The sweet and beautiful young blond with her denim jacket, always on the verge of learning something new from that supposedly magic book of hers. 'Oh, who am I kidding,' Tamaki thought. 'It's definitely magic. He chuckled, earning glances from the Delcatty-clad twins. Ah, how cute they were. If only she were awake to see it… He turned to the couch where his princess was resting her eyes. He could still see the tear tracks from when she had found a note that said she would be transferring, the tears he had wiped away. (The note in question had turned out to be a fake, written by some information broker in Shinjuku.) She looked so peaceful there, her hair brushed back gently from her face, the pink furniture cradling her five-foot frame, the blue cast around the wrist keeping that book in place. He reached out to stroke that soft platinum-blond hair, but caught his hand. 'Better not wake her now…' Tiana came out of the kitchen that he was sure had not been there that morning; she had a large chocolate cake that she sat on a nearby table. 'Aw, she looks so cuuute!' It took much willpower not to glomp her.
Kyoya, of course, was writing in that little black book (what 'did' he put in there?) of his, as well as he could with those Umbreon paws. The ears on his head had blue rings. Honey-senpai and Mori-senpai were a Pawniard and Bisharp respectively. And Haruhi -- oh Haruhi! -- She was so cute in her Pikachu outfit! Tamaki's blush was there; he couldn't help it, but it could have been worse. He saw Renge dancing as a Gardevoir off to the side, and his blush faded with his eye roll. He glanced to another couch, where Violet had on a simple white dress, slightly poufy, but nothing fancy. On the floor next to said couch was Gopher, wriggling about in a Diglett costume. And of course who could forget Gabbie? In her lovely Victini cosplay, standing next to Diancie Kanya, the girl trying to get Nekozawa-senpai's attention, who was finally breaking the Black Magic Club's door down and successfully scaring the cloaked teenager. He ended up in a Zoroark outfit, Kirimi-chan in a Zorua one. Tamaki shivered at what Nekozawa-senpai might do to the Japanese girl, but with the atmosphere of fun, he couldn't stay scared for long.
"W-well…" Tiana started. "Everything's ready…"
"Think she'll wake up soon?" asked Gabbie.
Tamaki smiled softly. "I think so, I'm not sure."
Gabbie poked the young girl's face, then stepped backward. "You should wake her, Tamaki. It'll be cuter that way!"
"Alright then," he said, kneeling beside his love and shaking her shoulder lightly. "Izzie, wake up…" Her name felt so lovely to say.
Those beautiful blue eyes opened slightly, and though her voice was groggy it was still melodic as she spoke. "H...hey, Tama-chi...why are you so...blue..?"
He made a small noise of surprise, then smiled. "Sit up."
She did, and her eyes started shining. "You all...dressed up...for me?" Cue nods. "I...and you're a Keldeo Tama-chi! The fourth musketeer! Or whatever the fanbase is calling him these days…"
"At your service," he replied with a bow.
Izzie giggled -- oh, that lovely sound! -- and hugged him. He chuckled as she pulled back, and remained smiling even at her confused frown. "But..what about the note?" she asked.
"I don't think there was any note, kid," Violet said, and people started laughing; first went Honey-senpai, and then Renge, and soon everyone else was as well. And then Violet produced a bag full of Pokémon games, and White, her mother, had her own bag full of plushes of the creatures. Hikaru and Kaoru gave Izzie a Meloetta necklace, which Tamaki gladly clasped onto her neck. And Tiana -- poor, sweet Tiana! -- handed her an envelope containing two tickets to something called Disneyworld, and Izzie timidly asked him if he would go with her sometime, and he agreed. Kyoya gave her a five hundred dollar gift card to Amazon with the intention of her buying some useful things, and Honey-senpai and Mori-senpai gave her many many sweets, and Kanya made a Meloetta cosplay outfit, and Gabbie had managed to find copies of each Pokémon movie, and Gopher took from his pocket a new phone for her (after some struggling), and the Nekozawa siblings taught her some tricks. After cake there was a karaoke contest, which of course Violet won.
Later they were relaxing around the room, and Tamaki asked what Izzie would like from him, and she responded that she didn't need anything, because he was there and he'd organized the party so there was no need for him to get something.
The blond began to fall asleep with his love's head on his shoulder, and heard her beautiful voice.
"Hey Tama-chi?" He turned to face her. "I think I love you." And she pulled him down and kissed him for the first time; taking his first and giving hers, both their faces burning.
And it felt wonderful.