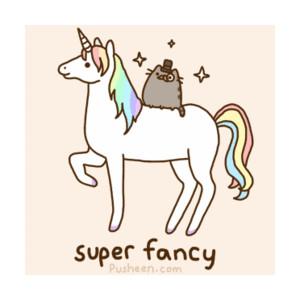 This is it
KAWAII SAYS IT ALL
******************
What do you do when the kawaii show starts? Well, you run to the kitchen and make popcorn. Or tacos. Well, maybe. But I hope you like to watch the kawaii show. It's so kawaii. Who knew? Well, I knew. It's so kawaii I can't stop watching it. I've only eaten tacos for the past week.
I always watch the kawaii show. I don't know why, but it's addicting. I read the last post and I've only eaten tacos.
The kawaii show is the best! Thanks for introducing me to it!
I'm watching the kawaii show right now. It's too cute. It makes no sense.
Hey guys! I see you like the show! I'm adding a ninja to the show. He has a pet taco named Phillipe. He's French! A french taco and a ninja. How does it sound guys?
OMG THE CREATOR IS ON!!! AND BTW THE TACO IS LYFE!!!
YAY THE CREATOR! How are you? And the ninja and french taco is so cool. I can't wait to watch the next season!
Well I gotta go guys. Thanks for your opinions and I am doing good Cupcake387
Have you ever seen the special episodes? You can buy them at KawaiiHasItAll.com
I have to buy it or my life is OVER!
My mum thinks its a stupid little show and she wont let me buy it.
OMG! I feel so bad for you!
Agreeeeed! The kawaii bonus shows are the first shows of the next season! You HAVE to make your mom buy it for you!!!
Thanks guys I'll tell my mum.
I am Strawberry3802's Mom. THIS SHOW IS ALL SHE WATCHES! WHY DID YOU MAKE THIS SHOW?!
Calm down. It's just a silly kids show. Just limit how long she can watch it.
HEY! WHY DID YOU TELL MY MUM TO LIMIT MY TV TIME?!
Sorry Strawberry3802.
I was just kidding, hun.
Mom ur annoying sometimes.
Who has bought the bonus episodes?
Me
ME!!!
Just you two?
Yeah
Well, for you two I have a special surprise! Look inside the case
OMG A FREE tICKET TO SEE THE NEW MOVIE IN THEATERS!
YES! SCORE BA BAM!
Well, enjoy the show!
But I need a ticket for my mum.
There's two tickets in each case.
Yeah, you didn't notice that?
No I didn't see it.
I'm gonna log off now. Enjoy the show!
Hi guys I'm back from vacation
Is anybody online?
Just me and you.
Why?
The servers crashed. I'm trying to get them back up. This is the only server that's up. Not many people bought it.
Well why did the servers crash?
My internet got shut down for a couple hours. It messed up all the coding and now the server's chat is deleted.
How did your internet shut down?
I was opening too many browsers. They all froze and I lost my internet connection. I had to wait for the router to restart.
Well I'm gonna go to bed. It's 3 am. See ya!
Goodbye SwedishFairy894
Loading Post…
Loading Post…
Loading Post…
Nobody can type anything but me. Sorry guys, my internet crashed again.
Loading Post…
You guys can only see your own posts and mine. Sorry again. Come back tomorrow.
Loading Post…
Hey guys it's pretty late for me. I'm going to restart the servers, so you might have to pay for them again unless you have this code: 27593790 Please write it down so you can get back on the servers.
Loading Post…
Oh!!! I forgot that you can't type anything! Hold on I need a few minutes to get the servers back up.
They're back up. Anything you guys wanna say before I refresh the servers?
Goodbye server.
How long will it take?
The server isn't being deleted cupcakesrule4eva. And emily69 it will take about 2 days. See you guys then!
Good bye servers until you're back up!
YAY! THE SERVERS ARE BACK UP!
Hey guys! Any suggestions for next week's episodes?
The cupcake fairies eat all the ninja tacos and then Loading…
Loading post…
Loading post…
WHOS THE HACKER?! WHY DOES THIS KEEP HAPPENING?!
Loading Post…