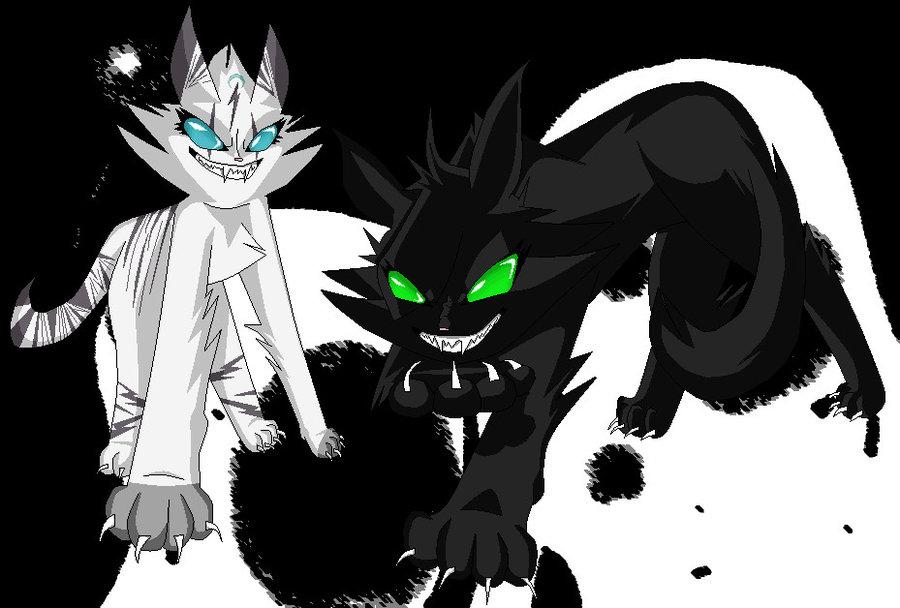 Lyna's Introduction
Hi. I am Lyna. There's one strange thing about me though. I have two sides. I have a sweet, gentle, and caring side. But I also have to deal with my viscous, mean, merciless side. So when I'm in a bad mood, please don't mess with me, I wouldn't want to hurt you. I also have a white and grey/dark grey pelt and bright blue eyes.
I was taken from my family by the humans, who tested experiments on cats. When I was sent away from my home, I was thrown in a cage and given a shot. It hurt so bad I thought I would die right then and there, but I didn't. Many of the cats became soulless monsters that helped the humans capture and kill cats.
I was so scared at the moment that ice formed beneath my paws and froze the ground. I was so confused and surprised that I didn't know what to do. After a few more days of being there, I got out of my cage with the help of another cat. I was scared of him at first, mainly because of his huge wings and fangs. He then explained everything to me. We then met up with a cat named Tay. I never knew if she liked me or considered me as a friend so I mostly hung out with Kuturo.
Later, Kuturo and I became friends and we stayed like that. One day I got captured a second time and I never came back. My friends searched for me, but they gave up. I never came back and most cats thought I was dead. Even my Kuturo thought that, but he wishes he didn't. He never gave up. But guess what....
I never died.