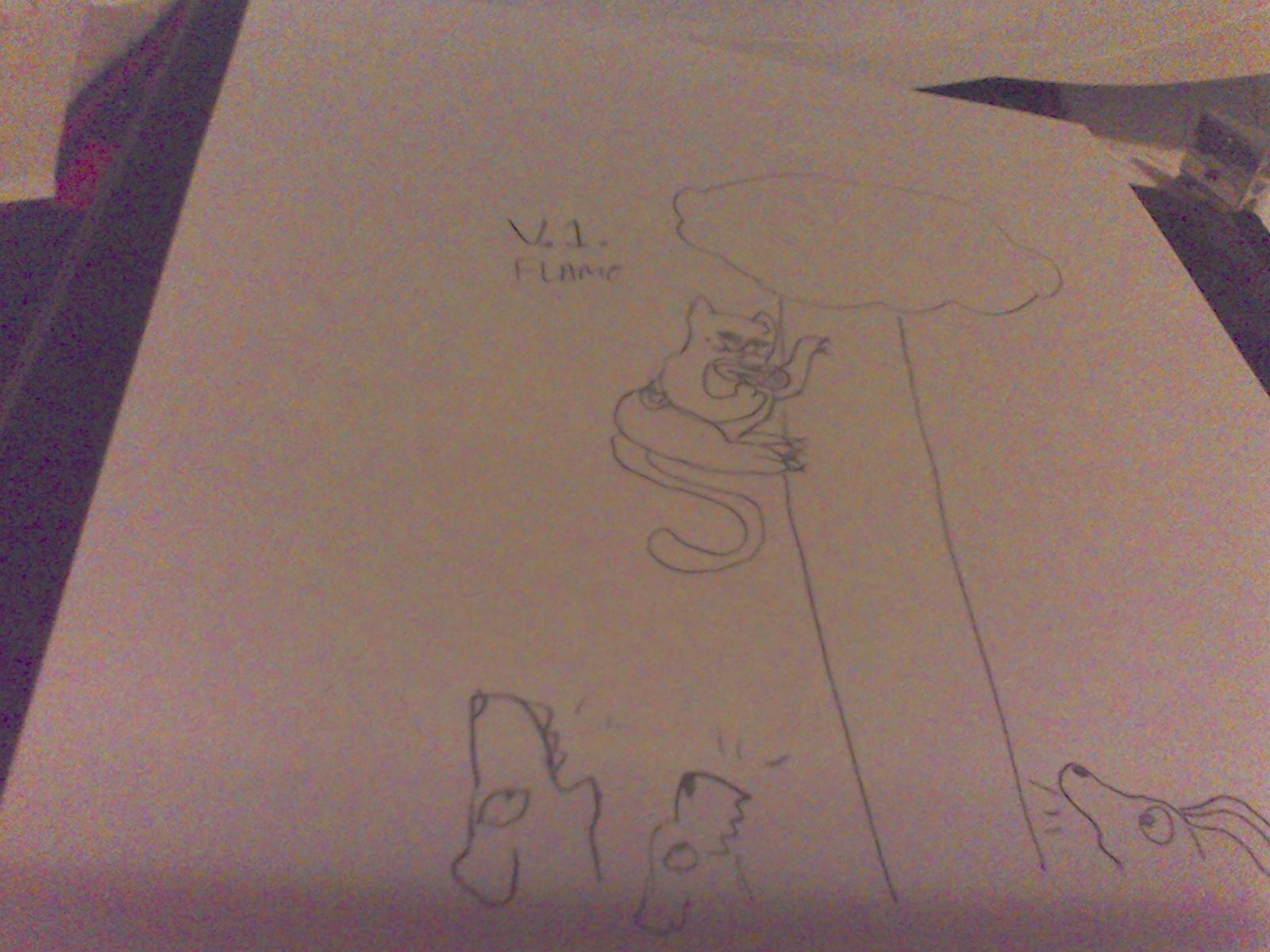 The Plan
Flame, a dark red and light red cat, wandered to his sister, WaterDrop's, side. "So, did you hear about Magic's plan to get rid of the useless Elementals?" Flame asked.
"Yeah, it's terrible, right?" WaterDrop agreed.
"Hey, what you guys talking about?" Magic growled from behind. His spine was trickling with anger. "Your right, my plans are terrible." he hissed in Flame's ear. Flame hissed back, nearly clawing his nose, before WaterDrop began to speak.
"Ahem. Woah... Look at the time!" WaterDrop stalled. "I guess we should go eat dinner!" She grabbed Flame by his tail, dragging him behind a rock. "You can't go against Magic, you know! He'll have us tied up in no time at all!"
"I know, I know, but doesn't that plan seem at least a LITTLE unfair to you?" he asked.
"Well, I suppose..." WaterDrop agreed. "But your not risking your life for a little unfairness! Besides, we are not the Elementals who need to leave."
"Yeah... I guess..." Flame sighed. He looked up at WaterDrop. "But what about the Elementals that ARE being thrown away? Don't you care about them?"
"Yes, yes. But we cant do anything about it, can we?"
Flame sighed.