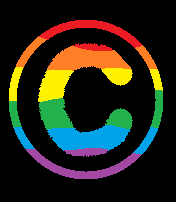 Important Information & Disclaimers
This section of this story is for the disclaimers, important information, and possible copyright arguments that might be included.
As you can see from the categories and tags for this story, this Published work is a FAN-FICTION. Therefore, none of the events and characters that are listed and/or happen in this story DO NOT have any correlation to that of the actual book series Warriors by Erin Hunter.
These cat names were either randomly generated names that came up on a generator site, or were made up by my own creativity. These names MAY or MAY NOT clash with actual names of members' OCs (Original Characters) and/or names in the book series. IF similarities are found while you are reading this story, you are free to comment them in the Discussion session of this Story, but there is a possibility that I will NOT reply or regard them. Regarding this issue, all similarities found are to be taken as innocent mistakes and a coincidence as these similarities ARE NOT PLANNED or INTENDED UPON. These similarities are to be FORGIVEN for.
As we are on the context of names, some of these names MAY or MAY NOT follow the naming rules in the original book series made up by the Erins, so if you have a problem with that, please note that I do not care. This is not me being rude, but I don't like being criticized for something as dumb as naming rules.
As a side note, all Clan & Tribe names are made up and MAY or MAY NOT also clash with members' Fan-Clans. For the Tribe characters in this story, their names will fit perfectly, but the Role grid, or the Roles like Healer, Stoneteller will not be listed. Due to confusion on the titles and roles they play, the only difference will be that Warriors are called "Hunters" and "Scouts", the Elders will be called "Legends", and the Queens will be called "Mothers".
It has recently become apparent due to facts, that cats in the book series do not refer to themselves as brother, sister, mother, father, uncle, aunt, etc. and during this story, that WILL NOT be the case. Cats will refer to other cats as these names. I will accept nothing less.
IMAGES that are used during this story were made by myself and only myself. You are NOT permitted to use them in any shape or form without my permission.
Since I have some bad experiences with Mary/Gary-Sues in my past Roleplays I've been apart of, you will notice that all characters that stage a part in this story, will have some sort of FLAW. If you comment on this Published work that there is a character who is a Mary/Gary-Sue, than I will not hesitate rebuking you. If you have proof of this and are able to point it out, then I WILL make changes in order to get rid of that scenario. DO NOT BE AFRAID TO SPEAK UP ABOUT THIS ISSUE!
The names for StarClan and the Dark Forest have been changed and each Clan is a different version for the four Clans in the original series, NOT INCLUDING SKYCLAN OR BLOODCLAN.
For this story, SoulClan is the version for the StarClan cats.
Clan of Darkened Dreams is the version for the Dark Forest cats.
HollowClan is the version for the ShadowClan cats.
FloodClan is the version for the RiverClan cats.
RidgeClan is the version for the WindClan cats.
And BirchClan is the version for the ThunderClan cats.
The tribes names have no correlation to the actual Tribe of Rushing Water.
The Tribes include:
The Tribe of Falling Stars
AND
The Tribe of Lurking Shadows
Due to the VIOLENCE content warning, there will be talk of blood, wounds, and slight gore in the making of this story. If you are squeamish to talk about this sort of thing, this may not be the story for you.
The territories & prey items that these Clans eat and live upon are EXACTLY like those in the book series. The territory is based on the one in the first arc "The New Prophecy".
CONGRATULATIONS!
You've read through this WHOLE important note and for that I thank you for your cooperation and patience.