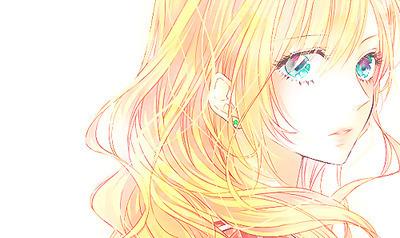 Year 6
"Morning, daddy.." I said as my father walked into the kitchen in his blood-red dressing gown.
"Mornin' sweetie." He smiled, gaving me a kiss on my forehead and stroking my blonde hair. I giggled cutely and smiled. Today was the first day of Year 6. I was so excited! One more year until I join secondary school and become a pre-teen. I was in my school uniform, sitting at the kitchen table and nomming on some toast. My father was making some toast with strawberry jam and orange juice for my mum. "You're okay to get to school by yourself, right?" He asked, putting the toast and juice on a tray. I nodded, my mouth full of strawberry toast. "Alrighty, good." He nodded and left the kitchen. A few minutes after he left, I finished my toast and grabbed my bag. I slung it over my shoulder and grabbed my house keys before leaving the house, closing and locking the door behind me.
*Time skip to the end of the day*
First day = a blast! I enjoyed it sooooo much! I got to see my friends again and talk with them after a long summer! I skipped to the bus stop, my bag strap jumping up and down on my shoulder. I jumped onto the bus and waited for the half an hour journey home. When I got back, I unlocked the door and stepped in. "I'm back!!" I yelled, slamming the door loudly behind me for 'dramatic' effect.
"Welcome back, hun! How was your first day?" My mother asked, walking into the hallway and smiling at me, her hands behind her back.
"A-MAZ-ING!" I yelled, hugging her tightly and grinning. She nodded, stumbling a bit.
"Good! Now, as a reward of a good day at school. I made you.." She revealed a plate of cookies from behind her back, "..cookies!"
I cheered and snatched a hella load off of the plate, greedily. "Hey, hey, hey! Share!" She said, taking a few off of me. I groaned but then laughed, "Thanks, mum!" I smiled, nomming on one already.
"Alrighty, now go and pack your stuff away and then come and snuggle with me on the sofa." She grinned and walked away, back into the kitchen.
"Okay! Be there in 5!"