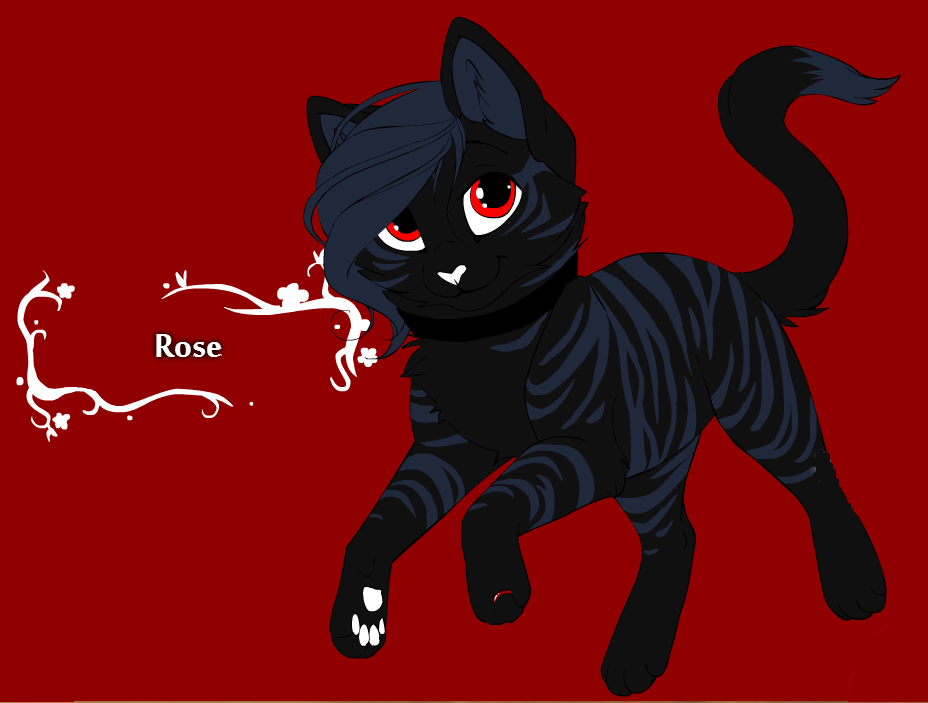 Far from home
A young black and blue she-cat padded along the trail of stones in the garden, she shook her head, the little bell ringing fiercely. Her brother jumped over the thick wall of colorful plants tackling her playfully "i got u now Rose!" he giggled. Rose frowned and just stared up at him with her red eyes unamused, then smiled. "really?" she kicked him off gently and jumped to her paws.
Her other brother ran up and popped his head running off again. "simon!" he complained out loud. "oh put a mouse in it Leo" Rose snorts unsheathing her claws then sheathing them again. "Come back in! its getting late!" Rose's mom called from the cat door. She took one last look at the sunset then bounds after her brothers who already started running to the door.
After dinner they sat curled up for a nap "mom, tell us a story!" Rose begged. "tell us about the warriors again!" her mom sighed smiling "ok, fine. a long time ago there lived 5 clans of cats, they called themselves the warrior cats. only 4 lived in the forest though, the other lived in a ally. they called themselves Bloodclan" Rose looked at her mom wide eyed listening carefully. "and their leader was called Scourge, he was the most powerful warrior cat of all until Firestar came along and got rid of him. after that the clan broke apart, or the story says so. some think they are still here, living secretly" Her mom finished and licked each of them over the head "night little ones" she walked away to go sleep with the twoleg upstairs.
"you know they arnt real, mom just made it up to scare us" simon said yawning. "no!" she folded her ears back "they are real"." uh, no they are not, where is your proof huh?" Leo said quietly. she growled softly, her eyes blazing. Rose stood up quickly. "ill find you proof, mousebrained idiots" she grumbled to herself running out the door, her brothers shrugged and fell asleep. "i always hated them anyways..."
The crisp cold air of night stung her nose, she walked up to the fence. She started to climb up, slipping a few times but managing to get up onto the fence. A grey tabby looked at her curiously a few yards away "what are you doing all the way up here?" he said in a slightly raspy voice. "im looking for proof that bloodclan is real" she said proudly. "good luck then" he chuckled and jumped down walking away.