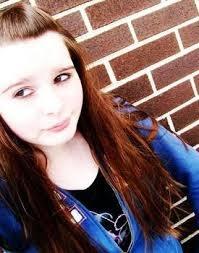 Introduction
Name: Kathryn Westmore
Date of Birth: 2-18-01
Age:13
Likes: Mark Gorddan, reading books, watching t.v., learning sign language, and swimming.
Dislikes: Daniel Houston, Homework, school, social websites, sexist guys.
Grew up in Tennessee then after 10 years of the country life moved to the city and lived thete for 3 years but still is the only country girl at her school. She Really doesn't like Daniel Houston. She has had the biggest crush on Mark Gorddan a guy in the grade ahead of her. Mark knows that she likes him but he thinks that she is a lesbian because she is such good friends with Lola Nicholas. Her parents are famous her father is a ex director he was deemed disabled 100% because of his terrible car accident when she was 3 years old and her mother is an actress and still does small comericals and movies.