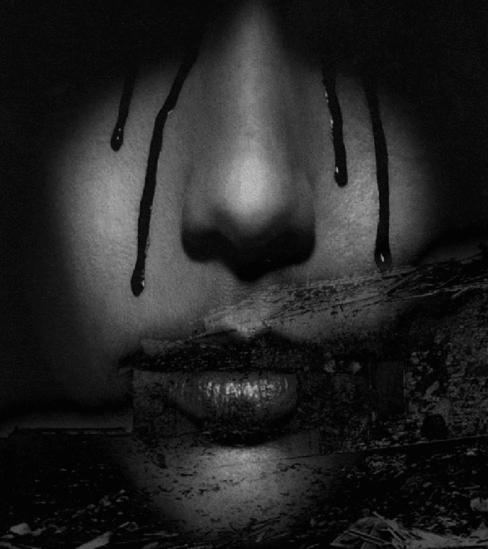 4 A.M.
Ok, my friend told me that this poem may not be appropriate to be put on here, but the way I see it, it's my work. I created it and if someone doesn't like it, they shouldn't read it. I write dark poems because that's the only thing I know how to write. Dark poems are something I know I can write, so I suggest if you don't like dark poems, don't read this, but if you like to read it, please go ahead. Hope you guys like. Remember, I got this idea from a song, "4 A.M." by Melanie Fiona.
Sitting here all alone
In the dark,
I have a knife in my hand
That's ready to leave another mark.
Tears are streaming down my face.
As I think of where he could be.
When I think of that one place
I think he's with her, the girl that wants to be me.
I place the knife down
and reach over for the bottle of wine.
I take a sip, and then another.
Then I began to feel fine.
Something is taking over me
I don't know what
I suddenly find myself reaching for the knife
And it's leaving another cut.
A picture of him and her together in bed.
I start to cry.
Another pleasure feeling is washing over me
And I now know this isn't a lie.
I finally found the truth
I see it in my head
There having sexual intercourse
In my bed.
Yes! That's what there doing!
I hear their screams of pleasure
But it won't last long
Because what I'm about to do, it's going to take some serious measures.
It's four O' clock in the morning.
I had my few drinks and fun.
Now it's time to end this.
Because this is the last straw, I'm done!
With a forty five in my hand
I know it's full of lead
When I fire two shots
They'll both be dead.
And all of this happened at 4 A.M.