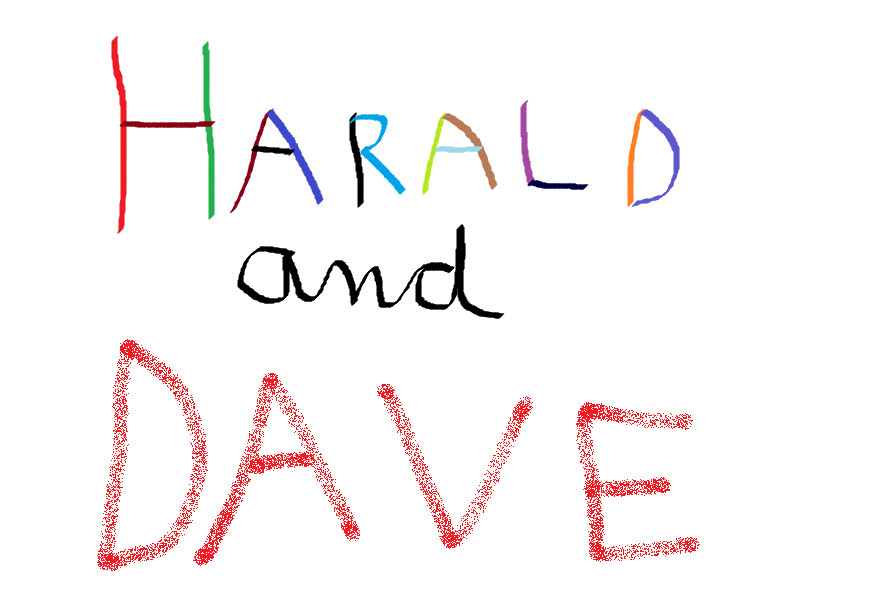 "Driving"
Harald and Dave are in a car. Harald is driving and they are in a traffic jam. Dave is getting mad. He is wanting to be dropped off at Stephanie's house.
Dave: Come on people F****** drive.
Harald: Dave, calm down. You will be with your girl soon enough.
Dave: Not at this rate. Im supposed to be there in 20 minutes.
Harald: There is no reason to rush.
Dave rolls down his window and sticks his head out.
Dave: Hey, Drive you dumb mother*******.
Guy: Shut up B****.
Dave gets back in the car.
Dave: This is so f****** annoying.
Harald: There is no reason to rush it dude.
Haralds phone rings. He answers it.
Harald: Hello... Hey Sammy... Yeah... You want to do what?... Ok, im coming.
Dave: Here it comes.
Harald hangs up the phone.
Harald: Come on drive people!!!!!!
Harald honks the horn rapidly. Dave has had enough.
Dave: Thats it, im out.
Dave gets out of the car and runs in a direction. The traffic begins to move and Harald runs into the back of a police car. the cop gets out of the car. He walks over to the car. Harald rolls down the window.
Cop: You hit my car.
Harald: Just give me the ticket so i can go.
Cop: Ill either arrest you... or... you can let me give you my... special treatment.
Harald: (scared face) Yeah, just arrest me.
END