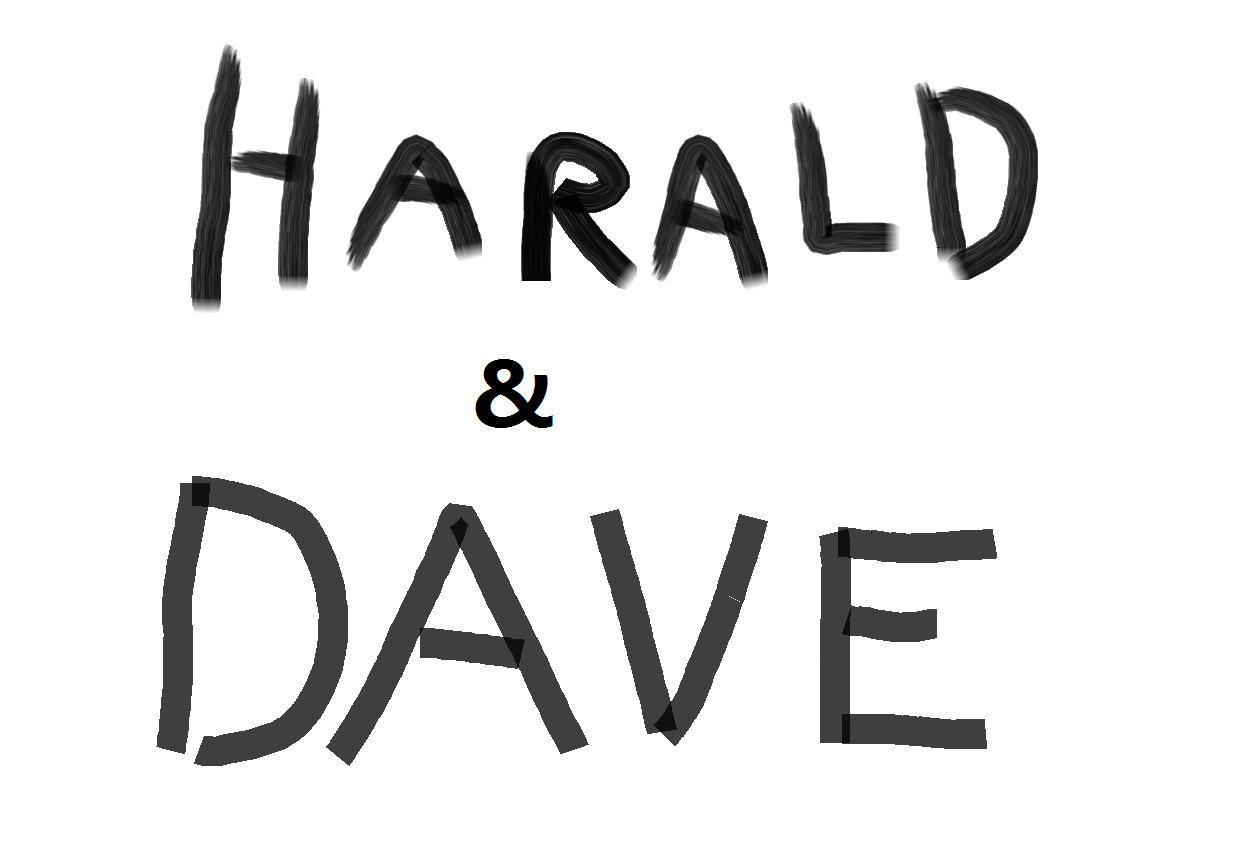 Harald & Dave information
Ok the title of this series is "Harald and Dave" It is about to friends trying to live in life, get girls, and alot more. This series is completely fiction and you will see very weird and confusing stuff in this series. Im trying to keep it at an approprate level so i can post it here on qfeast. Some more intense episodes will be posted on figment.com.
Cast:
Harald- A normal guy. He tries to be romantic and always gets into situations with Dave.
Dave- Crazy at times, doesnt give a crap, friend of Harald. Often gets into trouble and is very intend on making himself happy.
Taylor- Sister of Harald. She is only a year younger.
Stephanie- Girlfriend of Dave. Has a dark side. Loves to do whatever she wants. She is a perfect match for Dave.
Samantha- Girlfriend of Harald. Kind woman and easy going. She is very normal and loves Harald.
Misfit- a cat
Hewitt- A guy who gets beat up sometimes and swears alot (Might have to go to figment.com for this character)
Cop- Just a cop that doesnt always do what a cop should do.
This series is 100% original and i have all rights to it. Those who snag it will be in trouble. But anyone who is willing to help with this series is cool and is free to give me suggestions.
© copyright 2013 Anthony Cloninger (WWEChampon20)