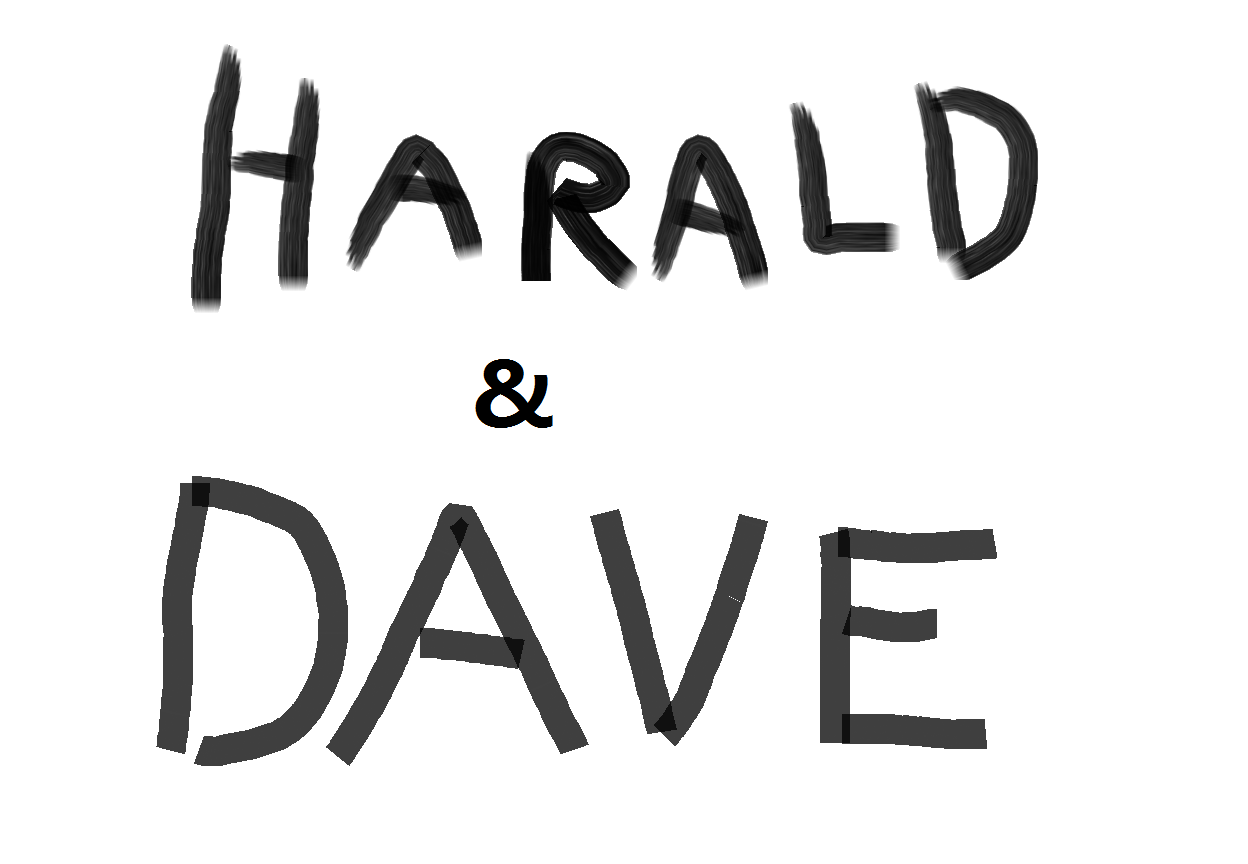 "The Date"
It is the day after the bar night. Harald and Dave are sitting on the couch watching a football game. Suddenly, Dave's phone rings and he answers it.
Dave: Hello
Stephanie:Hello, its Stephanie from the bar.
Dave: Oh hey, whats up?
Stephanie: I was thinking about you wanting to go out with me Saturday. How does 9 o' clock pm sound?
Dave: Sounds great. Ill see you tonight.
Stephanie: We will figure out where at later. Meet me at the theater at 9 o clock.
Dave: I thought we were going Saturday?
Stephanie: I just changed my mind.
Dave: Ok, ill see you then.
Dave hangs up. He looks at Harald.
Dave: I got a date tonight at nine o clock
Harald: It is 8:30 now.
Dave: Oh s***!
Dave springs up and runs to the bathroom. Harald can hear a bunch of noises in the bathroom.
Harald: Are you getting ready do pulling a quick one?
Dave runs out in nice clothes. He runs out the door.
Harald: Dumb***
***
Dave is walking to the movie theater. He gets there. A car pulls up and Stephanie gets out of it.
Stephanie: Lets see a movie.
Dave: Which movie.
Stephanie: Any movie that doesnt have gay romantic vampires.
Dave: Ok.
They go inside and pay for tickets to see a movie called "The mutant midget". They begin to watch it. About ten minutes go by and Dave is trying to sit through the stupidest movie ever. Stephanie doesnt seem to be enjoying it either.
Dave: This movie is... ok.
Stephanie: This movie is worse than the loving vampire movies. Lets make out until its over.
Dave: Now its a show. Hell yeah.
They begin making out. The manager walks in.
Manager: What are you two doing?!
Dave: Breeding in your movie theater.
Manager: GET OUT!!!!
Dave: I dont think i want to.
Manager: Ill call security.
Dave: Fine, lets go Stephanie.
Stephanie: Ok.
Dave and Stephanie stand up and begin to walk out.
Dave: Why do old, sweaty men have to be so grumpy?
Stephanie: Because that guy is 45 years old and still has his card.
Dave: Yikes
They leave the theater and get in Stephanie's car. They go to a hotel.
Dave: What are we here for?
Stephanie: To finish OUR movie. (Winks at Dave)
Dave: Best movie night ever!!!
Dave and Stephanie go into the hotel. Dave finally loses his card.
END