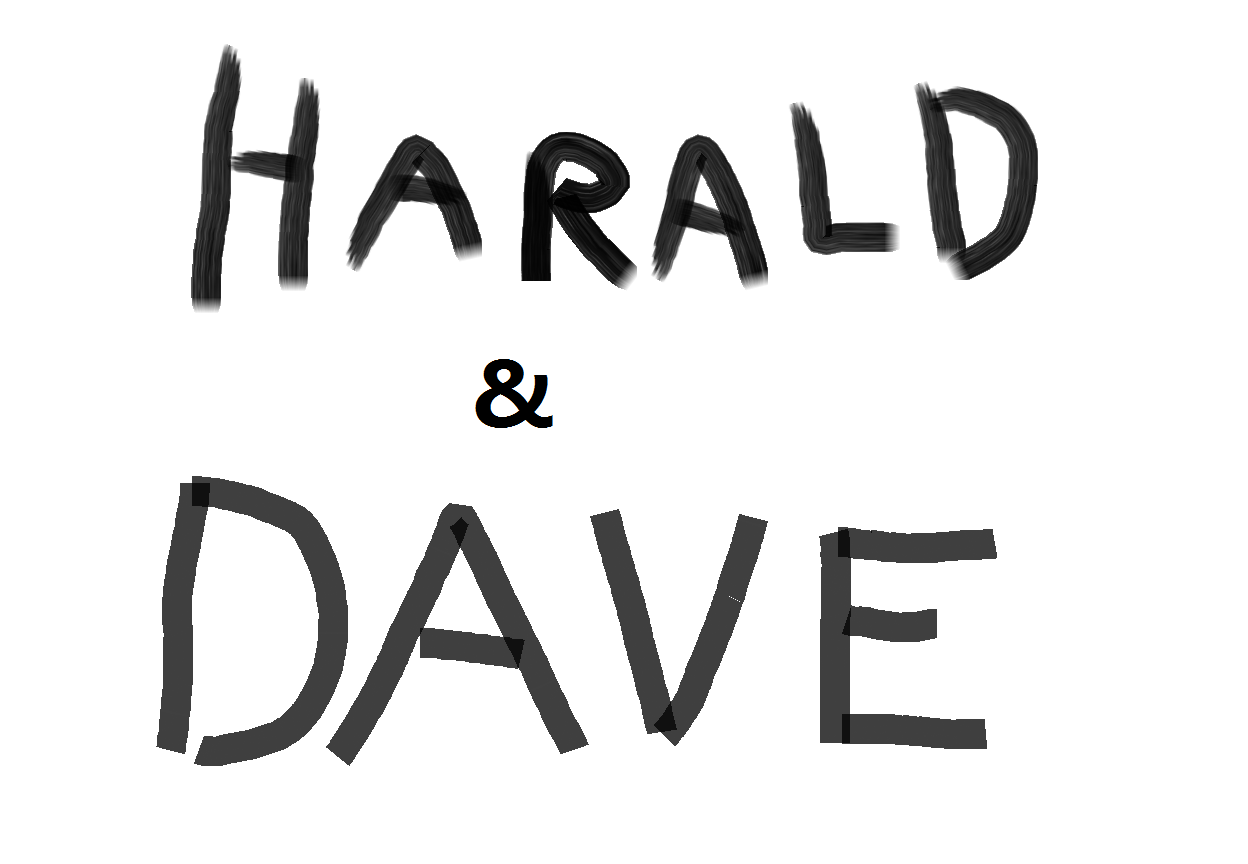 Pilot
Harald and Dave are at a bar. They are sitting at the counter. They both have beers in their hands. They are watching two men play a game of pool.
Harald: Nothing like a night at the bar.
Dave: Yeah... To think i could be at home watching p***.
Harald: Dude, what is it with you and p***?
Dave: P***, is a very important part of my life.
Harald: Why? Because you cant score a real woman?
Dave: Like you and Sam have ever...
Harald: Actually we have... twice B****. So yeah, suck it.
Dave: I could get a girl. Watch, the next girl who walks in is mine.
A huge 300 pound girl walks in. She has tattoos and is bald.
Harald: (laughing) you said she is yours. Go get her.
Dave: Hell no. I would rather smash my face into a cactus five times.
Harald: You said the "next" girl.
Dave: ok, the next girl that doesnt look like she will eat me for breakfast.
A girl enters the bar. She walks over to Harald.
Harald: Hello Samantha.
Samantha: Hey Harald... Hello Dave.
Dave: Whats up?
Samantha: Harald asked me to meet him here so we can make out.
Dave: I feel bad for the public.
Samantha hits Dave on the arm.
Dave: My girlfriend is going to be better looking than freaking Megan Fox.
Harald: Dream on.
Suddenly another girl enters the bar. She is a very beautiful girl. Dave looks at Harald and gives him the bird. Dave gets up and walks over to the girl who has sat down at a table. Dave sits across from her.
Dave: Hello there.
Girl: Who the hell are you?
Dave: My name is Dave. What is yours? Is it angel, because that was what i thought when i first saw you.
Girl: No (laughs) thats really sweet. My name is Stephanie. Are you here because you think I'm hot?
Dave: I was actually wondering if you wanted to go out to dinner this saturday. what do you say?
Stephanie: Tell you what, give me your number and I'll call you.
Dave: Ok, my number is (xxx)-xxx-xxxx
Stephanie: Ok, I'll call you later.
Dave: Alright.
Dave stands up and walks back over to Harald. Dave sits down.
Harald: So how did it go?
Dave: I am so losing my v card.
Harald: I dont see it but ok.
Dave: Wanna bet on it?
Harald: Your fly is open...
Dave: Heh heh... i know
Harald: You are a dumb***.
END