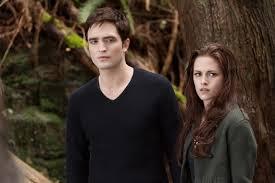 The Beginning
Hi, friends! I am Nick. Nice to meet you. I am not like other people. My skin is really pale, and prefer to avoid blood (in public, anyway coz I am a vampire). Shhh! Don't tell anyone because as some of you may know, we are not allowed to tell anyone because of all the rules laid down by the Volturi and they are not in particularly good mood after their epic defeat by the Cullens. I have blue eyes, honey blond hair and an average height for my age. I am gifted so as to speak I have a supernatural ability as most of the vampires do. The abilities differ from vampire to vampire. None of us know exactly how any of this works but we stick to Carlisle's theory that we bring our strongest human trait into this life. You must be wondering what my supernatural ability is. Well, mine is like a copying mechanism. I can feel power and acquire them. Seems complicated? Let me explain: if there is a vampire around who can hear people's thoughts, I can sense his powers, know what he is capable of doing….I feel a kind of aura around them and if they stick around long enough I can copy his powers and if I am successful, I can have the power of hearing thoughts too.
You people must be thinking that I am really lucky and all. I can have any ability if I managed to find someone acquiring it. Well, it's not like that. Every ability can't be copied. The person must be comfortable around me for at least 15 minutes and while it may appear strange to you, I don't copy powers of those who are far too much proud.I don't like to and they contain an almost painful aura around them(I mean, painful for me) and there are powers which can't be copied like powers which are inherited over the generations —for them, I would have to drink their blood and...well, I am a vegetarian (I prefer animal blood rather than killing humans). So, I only have a few supernatural abilities, like ability to change into a twinkle of light, and roam around, and change peoples' memories.
I would let you in on another secret: I accompanied the Cullens on their fight with the Volturi. Well, yes…I did. I was around them since Bella and Edward's wedding, I went there to wish Edward and Bella a happy married life (Bella's marriage at 18 was a heated matter of gossip at Forks). I realized they were vampires, too. So, I told Carlisle about my different lifestyle and asked him if I could join the family...he agreed and I shifted there and when Renesmee was born, I spent a lot of time with her, much to Jake's dismay.
After some time, I left to spend a little time on a world tour. Then one day, Alice saw a vision about the Volturi coming to get Nessie and she left (to get help). We thought she had abandoned us and all the Cullens went on a mission to get as many witnesses as they could. Edward found me at the Denalis' and then Eleazar told us about Bella's shield. Needless to say, I was shocked.
I tried to explain how I can be of help if Bella let me copy her power and she was only ready. I used to practise with Bella alone(we couldn't tell others because of Aro's mind reading ability.)