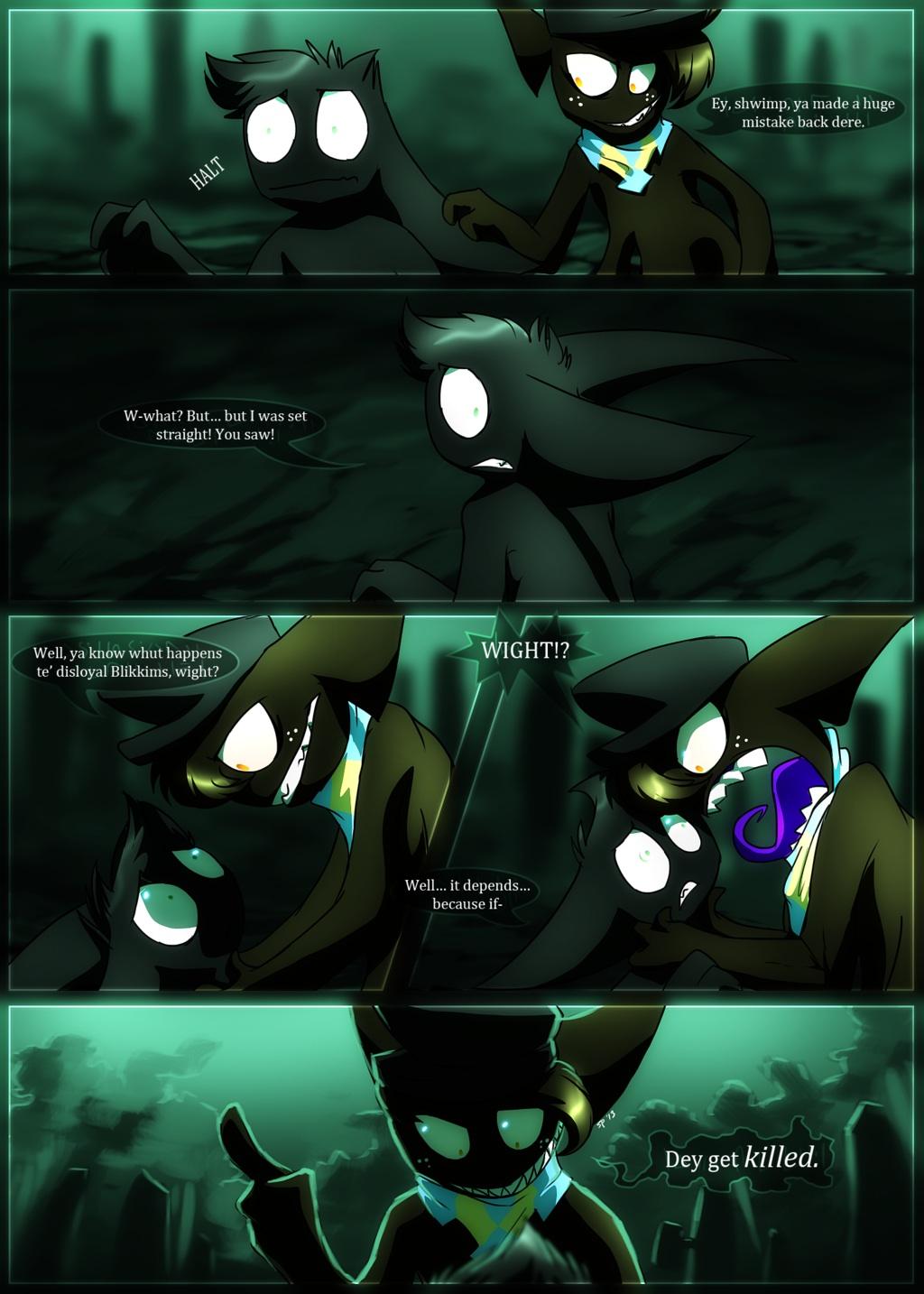 De chaos
De chaos begon toen een koning had twee tweelingen, de macht werd gegeven aan Aak, toen ze was de eerste geboren, maar slechts nauwelijks. Kaa vond het niet erg, maar toen Aak toonde ze niet wilde een heerser, en bleek te zijn een slecht akkoord, wanneer het betrokken houden van de geesten en de moraal hoog omdat ze niet wilde verantwoordelijk voor miljarden Blikkims leven, Kaa wilde leider. Ze wilden de rang geven aan hem en was volledig bereid om dit te doen, toen de koning hen van de Heilige familie regel die de eerstgeborene herinnerde over als heerser nemen zou. Geen van zijn kinderen graag die regel, maar Aak hield haar vader zodat ze die in acht genomen. Kaa, aan de andere kant, dacht dat het was egoïstisch van de koning, en uitgezet voor het maken van een opstand om aan te tonen dat de koning regels nooit duren zou en zou gemakkelijk gebroken. De opstand brak veel van de Heilige regels van de koning, en Aak was geschokt dat zoiets zou gebeuren. Kaa de opstand groeide ver en breed en uiterst gewelddadige. Binnenkort, de helft van de planeet zou aan zijn kant, hongerig voor een verandering en een goede, krachtige leider ter vervanging van zijn zus, en hij vroeg Aak als het wat hij deed haar op geen enkele manier is aangenaam. Aak was geschokt met het geweld en de haat in plaats daarvan, en verworpen alles wat Kaa had gedaan, en ze eindelijk besefte waarom ze was bedoeld voor de heerser. Aak veranderde de manier waarop ze gedacht wordt heerser en wist ze de echte heerser van Blik was, en ze Kaa schold door wat hij had gedaan. Kaa was woedend en gebroken hart, en de koning in zijn toorn vermoord. Aak verbannen Kaa rechtstreeks ooit weer, met haar te spreken en Kaa zijn eigen Koninkrijk had gemaakt, en uiteindelijk, beide zijden had omgezet in absolute monarchieën of dictaturen.
Massamoord was betrokken, en in één keer, bijna elke één Blikkim op Blik werd vermoord, of was het omdat ze weigerde op te nemen van een kant, of als ze weigerden om te schakelen naar de tegenovergestelde zijde als hun land werd overgenomen. Zo veel Blikkims werden vermoord in koelen bloede om de regering was almachtig, en de burgers gehersenspoeld, en dat de burgers hun eeuwige trouw moeten geven aan hun eigen kant te tonen. Zodra elke kant realiseerde wat ze deden was geven zelf een nadeel boven de andere, vermoorden hun eigen burgers zonder reden, ze stopte, en begon te reproduceren met inkt in plaats van natuurlijk, het was honderden duizenden malen sneller, en binnenkort, elke Blikkim op de planeet werd geboren in inkt.
Kunt u mogelijk nog steeds benieuwd waarom Blikkims niet geloof in liefde, vriendschappen en relaties... het was een regel gemaakt door beide dictators, zowel de dictators had hield elkaar in hun kindertijd en vroege volwassenheid en sinds hun eigen hartzeer en verraad, en bij het ontdekken van Blikkims niet moet natuurlijk worden geboren, ze verboden iets van de soort helemaal zo dat niemand zou moeten lijden zoals ze deden. Het is een egoïstische regel en een beschermende regel, zodat niets zoals wat is er gebeurd met Kaa en Aak ooit aan zichzelf of aan iemand anders opnieuw gebeuren zou gemaakt.