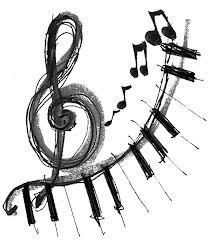 MUSIC
My heart is paralyzed
My head was oversized
I'll take the high road like I should
You said it's meant to be
That it's not you, it's me
You're leaving now for my own good
That's cool, but if my friends ask where you are I'm gonna say
She went down in an airplane
Fried getting suntanned
Fell in a cement mixer full of quicksand
Help me, help me, I'm no good at goodbyes!
She met a shark under water
Fell and no one caught her
I returned everything I ever bought her
Help me, help me, I'm all out of lies
And ways to say you died
-50 ways to say goodbye by Train
There's nowhere that I wouldn't follow
There's nothing that I won't do for your kiss
I love you like there's no tomorrow
Cause nothing ever felt like this
There's nothing I won't steal or borrow
I'll travel on a boat or aeroplane
I'll explore a world of sorrow
Cause when I find you I know, I know I'ma be OK
See the times are changing
And I'm sure of nothing that I know
Except this is us, and this is love, and this is where I'm home
- Where I sleep by Emeli Sande
All along it was a fever
A cold sweat high-headed believer
I threw my hands in the air and said, "Show me something,"
He said, "If you dare come a little closer."
Round and around and around and around we go
Oh now tell me now tell me now tell me now you know
Not really sure how to feel about it.
Something in the way you move
Makes me feel like I can't live without you.
it takes me all the way.
I want you to stay
-Stay by Rihanna ft Mikky Ekko
I will have more to Come