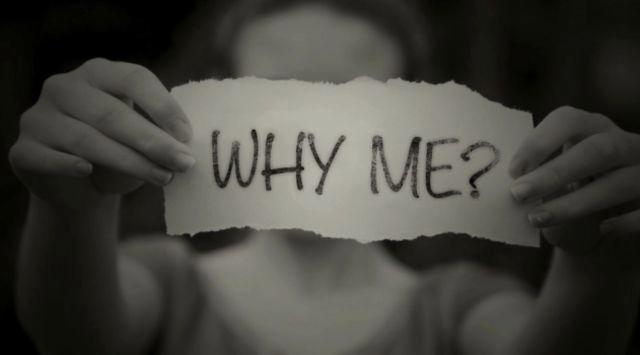 Why?
Hey everyone yeah I know my Qfeast name is Minna (pronounced Mena)and this is why. This story is kind of based off of me ok not a lot of this but some. Sorry I'm a newbe at this site so if I skrew up please don't hate me plus I'm bad at spelling. So going to the story.
"Thanks for listening." I spoke in my usual calm voice to my now dead victim. As I wrote those famous words of mine with my old family nickname on the wall in their blood I remembered how I came to be. Thanks for listening ... life.
"You should just go kill yourself Anna. nobody likes you anyway." one of my many bullies spoke in a sickening sweet voice as she watched her goons beat me. After they left I went home from my long terrific day of school. Yeah right my life, my school, my father, and everyone hates me so nobody listened whenever I called for help ... nobody. It's not my fault I was quiet, and had a terrible past. Anyway it's not like I killed anybody or anything so ... why do they hate me? I didn't do anything to them so ... why? so that's why I was greeted with " Hey b!tch your friend is here and get me a beer." my father demanded in his usual drunk state. Which isn't really far from the real him. I walked to the kitchen grabbed him a beer then went to my room. As I walked I thought. I don't have any friends so who could it be? Once I got to my room there was nobody just a note correct that. It's an invite. Costume party 8:00 tonight. I guess I'll go. I have the right supplies for a costume. So why not? Just then my father came in and once again I got beaten. Why can't all this pain end? Once he stopped he went to bed, leaving me behind battered and bruised.