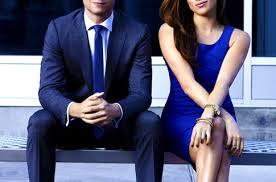 Decision Makers(Movie)
(Woman with brown hair)
(Man with brown hair)
Decision Makers
Mia Dexter *woman* is about as fragile as a leaf, and after graduating from Yale is looking for bright new beginnings and not boys, of any kind. She wants to save marriage for AFTER she's got a full time job as a doctor (please be a doctor) but one guy might just change her plans....
Nathan Carson *man* ,ladies man and always drunk, has his eyes on the hot new doctor, Mia, but unfortanuely she thinks he's a bad boy...and she's thinking right. But will his mind give up his reputation...all for a dream girl?
LIKE IT? Comment below!!