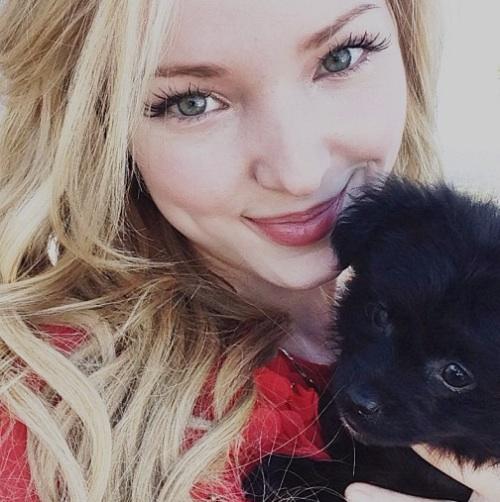 Dove Cameron
Today, January 14th, is Dove Cameron's birthday.
Dove Olivia Cameron is an amazing person. She is a very talented actress. She has an incredible voice. She is beautiful.
I consider Dove to be one of my idols. She has such a cheerful attitude that you would never expect that she hasn't had a very happy life. She always seems so perky and energetic, which makes her even more loveable.
Dove has a beautiful voice. She shows it in her covers, especially in one of her latest, 'Let It Go'.
She is a wonderful actress. She stars as both Liv AND Maddie in Liv And Maddie, and as Kayla in the Disney Channel Original Movie, Cloud 9.
All I have to say is that I love Dove Cameron. And now I will sing Happy Birthday.
Happy Birthday to you, Happy Birthday to you, Happy Birthday dear Dove, Happy Birthday to you! :D